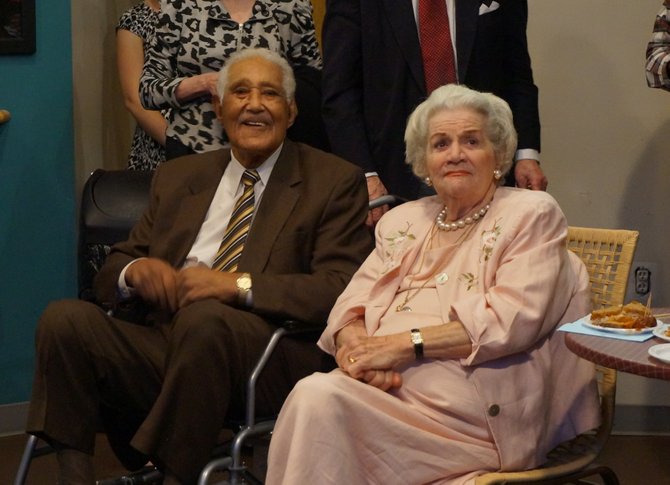 In the midst of the turbulent race relations of the 1960s, a proper Southern Belle from Atlanta joined the Urban League in picketing Alexandria's City Hall, where the Confederate flag still flew proudly above Market Square. Little did the young bride know just how much her courage and leadership would help shape the next five decades of the city's history.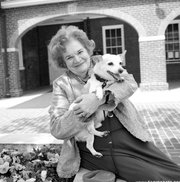 "It was a profound time of change for Alexandria," Vola Lawson would later say of her early years as a community organizer. "When I moved here with my husband David in 1965, Alexandria was a sleepy Southern town, very much a stronghold of the Byrd machine. But it was wonderful to live here during the next several decades because during this period of time, the city really changed into one of the most progressive places in the state of Virginia."
A graduate of George Washington University, Lawson went on to become the city's first female city manager, only the third in the nation for cities with a population over 100,000. A lobby in that same City Hall where she first protested now bears her name, as does the animal shelter that she helped build. On Tuesday, Dec. 10, Vola Therrell Lawson died suddenly at the age of 79.
"Vola defined the best of what we strive to be as individuals and as a community," said U.S. Rep. Jim Moran, a close friend who served as mayor during Lawson's tenure as city manager. "She was a passionate activist for what mattered to her and what should matter for all of us — the humane treatment of all living things, a government that works on behalf of all of it citizens and a mind that is always firmly attached to the heart that motivates it. She was very much what we as a community hope to become."
Born Sept. 14, 1934 in Atlanta, Lawson was the first of five children. As a child, she lived with her paternal grandparents. Her grandfather was elected to the school board from the 4th Ward, home to the church where the late Martin Luther King Jr.'s father was pastor and a friend to the Lawson family.
"The most influential people on my life were my grandparents," Lawson would say of her childhood. "Much of my beliefs about justice and equality came from them and their fight for desegregation. They taught me, 'You ought to be able to do anything. It doesn't matter if you're a little girl.'"
As the parents of two young boys, Lawson and her husband helped start the tenant's association at Parkfairfax and worked to save a piece of land there as open space. Her husband ran the successful City Council campaign of Ira Robinson, who served from 1970 to 1973 as the first African American city councilman since Reconstruction.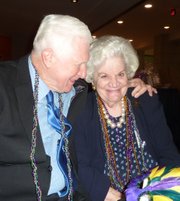 "She's been ever present since the beginning of my political time in the city," said former mayor and state Sen. Patsy Ticer. "We picked her as city manager and I'm very proud of that. At that time there was a real push to get somebody from outside. Vola was an insider and didn't have all of the credentials that many thought she should have. But she clearly cared very much about the city and everything she did denoted that caring."
Lawson began working for the City of Alexandria in 1971 as assistant director for the Economic Opportunities Commission, where she was in charge of community outreach and grant applications. In 1975, she was appointed director of Community Development Block Grants, channeling federal money for housing into Alexandria to help people buy or repair houses.
In 1981, Lawson was named assistant city manager for housing. When the city transferred the commercial and residential urban renewal projects from the Alexandria Redevelopment and Housing Authority to the city's own jurisdiction, she was responsible for the construction and completion of almost $250 million worth of properties in the heart of today's downtown Alexandria.
In February 1985, when then City Manager Douglas Harmon left his position, Mayor Charles Beatley appointed Lawson as acting city manager. In September of 1985, after a nationwide search, the council chose Lawson as the new manager.
"Vola did an excellent job as manager of the city and won all kinds of awards that people didn't expect her to win," said Ticer, who noted that the city received its first Triple A Bond rating under Lawson's tenure. "She took time to listen and understand the big picture. Vola was in a position to act on the needs of our citizens and when she couldn't act on them, she influenced the rest of us."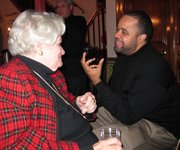 Lawson served 15 years as city manager, increasing the professionalism and diversity of city staff. She was also responsible for forming the Alexandria Commission for Women and spearheaded the fundraising drive for the new Animal Welfare League of Alexandria facility on Eisenhower Avenue.
"Vola Lawson created a strong foundation for the Animal Welfare League," said AWLA executive director Megan Webb. "She deeply cared about all animals and strongly believed in the importance of our work. All of us at AWLA are honored to carry on her legacy to improve the lives of Alexandria's animals."
Following her retirement in 2000, Lawson continued work on projects she cared deeply about. A breast cancer survivor who had a double mastectomy, she founded the city's Walk to Fight Breast Cancer in 1994 while she was still undergoing her own treatment. At the time of her death, she served on the board of the Animal Welfare League of Alexandria and the Alexandria Police Foundation, an organization she founded to help care for retired police canines.
After the death of her husband in 2002, Lawson returned to Parkfairfax, where her apartment overlooked the forested hill she and David worked to save back when they first lived in the community as newlyweds.
"I love being back in Parkfairfax," Lawson would say. "It's been the beginning and the end of our time in Alexandria. David's buried in Ivy Hill Cemetery and I'll be there next to him some day. Sometimes I wish it were all starting over again. Those were such wonderful days. We were young and all of our lives lay in front of us."
Lawson is survived by three sons, David Lawson (Gray) of Norfolk, Peter Lawson (Marion) of Del Ray, and McCarthur Meyers of Washington, and four grandchildren: Rachel, 18, David, 16, Josephine, 8, and Eleanor, 6. Other survivors include sisters Patricia Ward and Josephine Gustafson of Atlanta, and her beloved companions Willie and Faulkner, who were by her side at the time of her death.
"Vola's life was a blessing to the City of Alexandria," said Vice Mayor Allison Silberberg. "She was a force of nature and knew how to make things happen. Her impact upon our city will be felt for generations to come."
Funeral arrangements are still pending. In lieu of flowers, the family requests that donations be made to the Vola Lawson Animal Shelter, 4101 Eisenhower Ave., Alexandria, VA 22304.