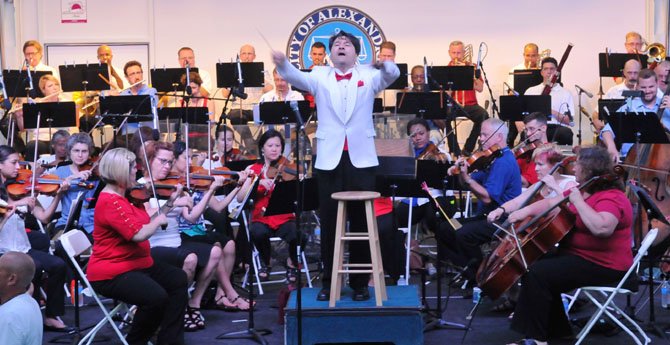 Photo Gallery
265 Years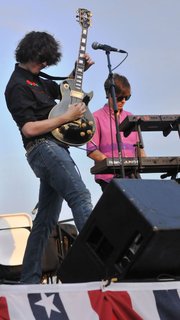 Click Photo for Flash
The City of Alexandria hosted its annual birthday celebration at Oronoco Bay Park on Saturday evening, July 12. The evening got underway with a performance from the Alexandria band Fuse Box. Town Crier Ben Fiorre-Walker officially opened the program. The Alexandria Park and Recreation Commission gave out four citizen awards to Susan Aubuchon, Jeanne Snapp, Bonnie Petry and Bob Mannel. The awards were followed by volunteers and council members distributing birthday cupcakes.
At 8:30 p.m. Maestro Kim Allen Kluge took the stage and opened the evening concert with the playing of the National Anthem. The evening concert "To Dare" featured music from "Star Wars," "Harry Potter," "Pirates of the Caribbean" and "The Sound of Music."
Alexandria Symphony Orchestra guest conductor Ann Corson took the stage and directed the orchestra in John Phillip Souza's "El Capitan." During the performance of Tchaikovsky's "1812 Overture," cannons from the Quantico Marine Base were fired into the air and signaled the start of the evening firework show.
Event sponsors included Global Printing and Wells Fargo Advisors along with United Bank.