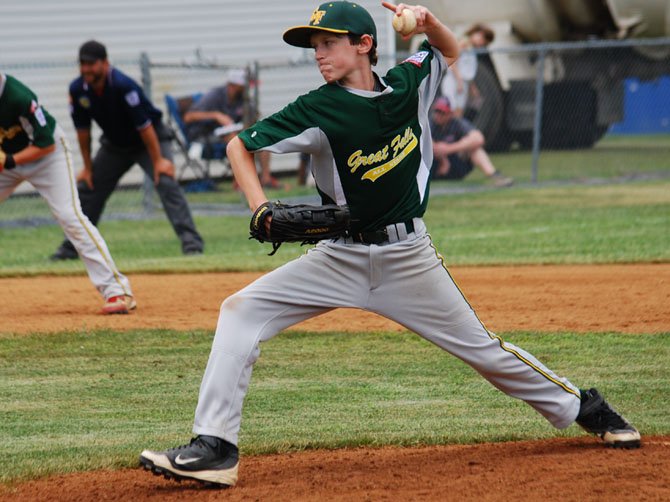 The Great Fall Little League All Stars took their high-octane pitching and excellence across the line up hitting to the semi-finals of the Virginia State Little League All Star tournament in Bridgewater, Va.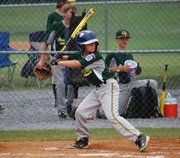 The semi-final game against eventual state winner Tuckahoe American featured heart-stopping action. Joey Thomas put forth a grand-slam home run to tie the game at 5, bolstering his already solid pitching performance. Later, Brian Check hit a home run with two runners on to tie the score at 8. Great Falls scorers were William Bean (2), Justin Duenkel, Zack Baskin, Simon Medina, Nicholas Faili, Thomas and Check. An eventual home run by Tuckahoe in the sixth was the decisive scoring, ending a thriller at Oakdale Park, in Bridgewater.
Along the way, Great Falls beat Bristol 14-2, Loudoun South 8-7, and Green Run 10-7 in the quarter-finals. Incredible pitching performances were put in by Faili, Bean, and Jake Berry.
"Great Falls should be proud of what our kids have accomplished," said GFLL Manager Steve Baskin. "Our small little league with only 4 Majors teams developed one of the top 4 teams in the state. Every single member of this team contributed and we needed all thirteen of them to accomplish this feat. The boys worked hard and will carry these unbelievable memories for the rest of their lives."
Members of the Great Falls Little League All-Stars: Zach Hamilton, Nicholas Faili, Joey Thomas, Garrett Appleton, Riley Cox, Simon Medina, Brian Check, Justin Duenkel, Sam Maruca, Jake Berry, Zack Baskin, William Bean, and Joey Femia. The Great Falls Manager is Steve Baskin, and Coaches are Gordon Bean and Jim Check.