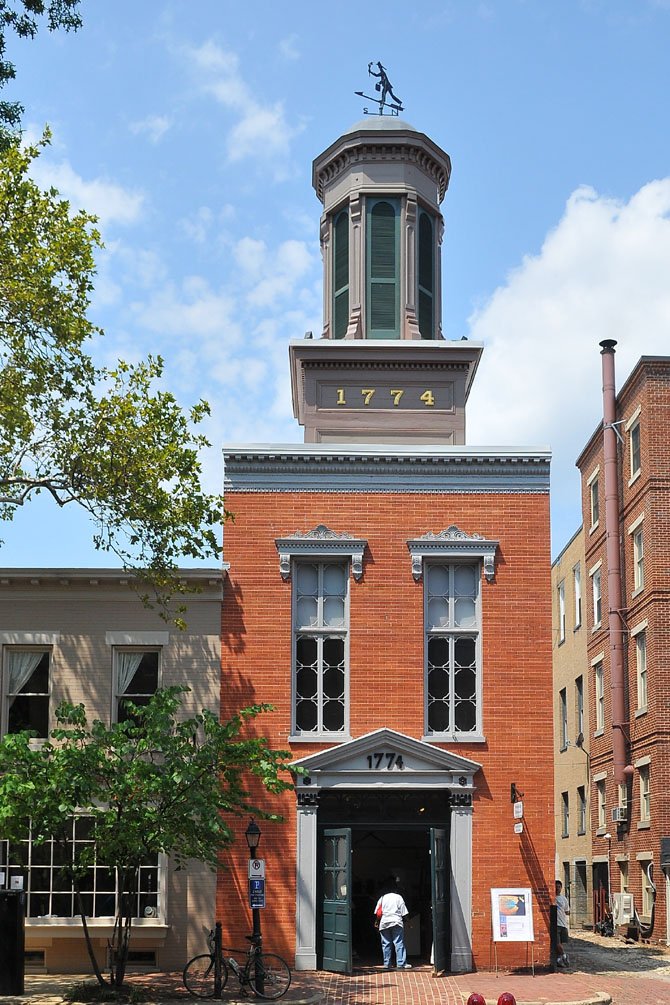 Alexandria's historic Friendship Firehouse will celebrate its 240th birthday Saturday, Aug. 2 at the annual Friendship Firehouse Festival from 9 a.m. to 2 p.m. on S. Alfred Street between King and Prince streets.
"This is a fun, community-wide event," said organizer Bill Kehoe. "There will be free tours of the museum, firefighting apparatus on display and free fire helmets and balloons for kids. It's always a great time for everyone in the family."
Held at the historic Friendship Firehouse, the festival celebrates the role of firefighters throughout history. The event will feature a collection of antique fire equipment and a display of modern fire apparatus by the Alexandria Fire Department. Other attractions include craft booths, food vendors and free birthday cake.
Known as "George Washington's Fire Company," the Friendship Fire Company was founded in 1774 as Alexandria's first fire company. Located at 107 S. Alfred St., the building was originally built as a firehouse in 1855 and now showcases historic firefighting equipment, including hand-drawn fire engines, leather water buckets, axes and sections of early rubber hose.
"The Festival is a great way to support the community and learn about the history of firefighting," Kehoe said. "And we cut the birthday cake at 11 a.m. It's a block party where everyone has a good time."
The 100 block of South Alfred Street between Prince and King streets will be closed to traffic for the festival. Admission is free.
Visit www.friendshipfirehouse.net