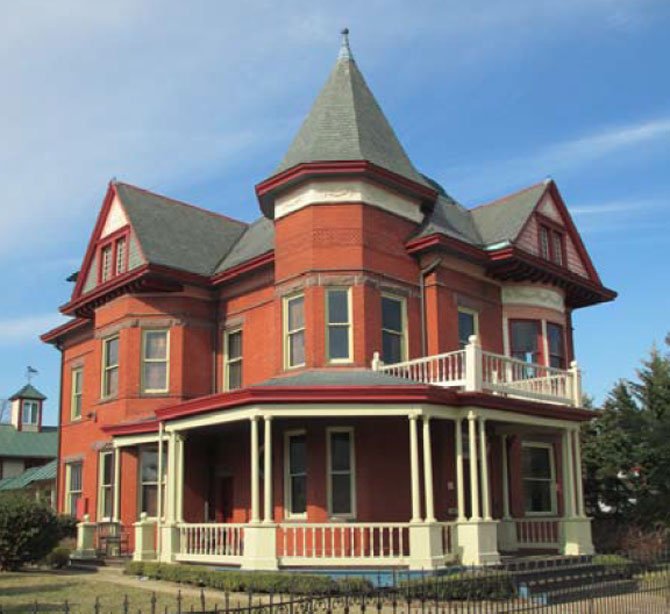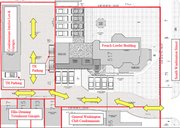 When the French-Lawler House was constructed on South Washington Street in 1893, the Victorian standard for funerary called for elaborate processions featuring pall bearers who carried batons and mutes dressed in gowns. These days, people have a more modest approach to death. Gone are the black ostrich feathers covering a hearse bearing a polished coffin bearing inscribed plates. Increasingly, people are being cremated. And Kingstowne-based Jefferson Funeral Home hopes to expand its operation into Old Town by transforming the French-Lawler House into what it calls a "boutique funeral home."
"This is a new model," said Dunan Blair, the land-use attorney representing Jefferson Funeral Home. "We believe this responds to the changing needs of the death-care industry."
The idea is that funerals would be by invitation only. They would be limited to 30 people, and the funeral home would not advertise the time and location. Critics say there's no way to turn away grieving mourners, and the idea that a funeral home would limit gatherings to 30 people is only a cynical way to get around parking restrictions. City officials requested denial of the application, and members of the Planning Commission cast a unanimous vote Tuesday night to deny the application.
"To suggest that 'gatherings' can be limited to 30 people is just not realistic, unless of course the applicant is going to operate gatherings by invitation only or else bar the door after 30 people are already present," wrote former City Councilman Lonnie Rich, who is representing Demaine Funeral Home across the street. "Frankly, it is unrealistic to think one can place such limitations on expressions of friendship and grief."
THE FRENCH-LAWLER House was originally built in 1893 to replace a previous structure at the location, which has been the home of prominent bookseller George French. After he died in 1890, the family demolished the house and constructed a grand Queen Anne structure with neoclassical detail and a wrap-around porch. Several years ago, Alexandria Mayor Bill Euille joined with a handful of investors to purchase the property.
"I will be recusing myself if this gets to City Council," said Euille. "I didn't even know it was on the Planning Commission docket this week."
City tax records show the limited liability company Euille and others controlled sold the property in December for $2.2 million to Jefferson Development LLC. In January, Kingstowne-based Jefferson Funeral Home submitted an application for a special-use permit with a request for a reduction in the number of parking spaces that would be required. Because the city's zoning ordinance requires each space to be independently accessible, Jefferson applied for a parking reduction because four spaces would have to be used in tandem.
"It is not anticipated that additional or overflow parking will be required," wrote Blair in a series of responses to city officials. "In the event that additional parking is needed, the onsite staff would direct people to Washington Street, directly in front of the building."
DOZENS OF NEIGHBORS testified against the proposal Tuesday night, expressing concerns about everything from traffic congestion to the fear that children might be able to see dead bodies from their bedroom windows. Many neighbors said they would not be able to share their driveway with a hearse and a parade of corpses.
"This is our driveway. It's not a parking lot," said Lori Geftic, who lives next to the French-Lawler House. "And we shouldn't be dealing with that."
Planning commissioners were skeptical of the application. When Blair said newspapers would not publicize the time and location of the funerals, Commissioner Stu Dunn asked if he was planning on revealing the First Amendment. And when the discussion turned to how the funeral home would share an alley with the General Washington Club Condominiums and the Ellis-Denning townhouses, commissioners said the plan was unworkable.
"There are certain expectations when we ask people to share an alley, that no one will be overly inconvenienced," said Planning Commissioner Maria Wasowski. "The people who live here would have a very hard time getting in and out if we were to approve this plan."