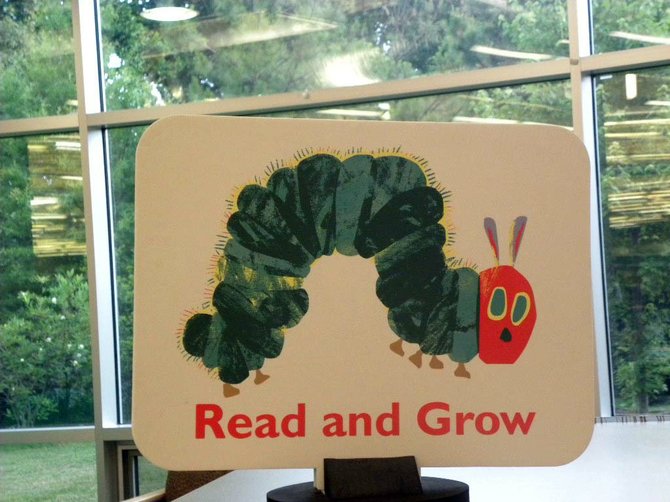 Burke Centre Library started their summer reading program on June 20. This year each branch of the Fairfax County Public Library created its own suggested reading lists. There are reading programs for adults, as well as children.
Nancy Klein, the youth services librarian at Burke Centre Library, said that her department chose the books based on well-established authors and variety. "We offer fiction, nonfiction, mysteries, biographies," she said.
Participants read 15 books. They do not have to read what is on the list. After completing 15 books, they can collect a prize from a coupon book from local businesses, such as SplashDown Waterpark in Manassas, Six Flags Adventure in Upper Marlboro, and Cold Stone Creamery.
The library is also having an origami contest that ties in with the summer reading program and the Read to the Dog program of the Fairfax County Public Libraries. The Read to the Dog program aims to improve reading by encouraging children with reading challenges to read to a dog. The origami contest is open to all ages.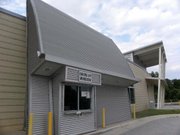 Burke Centre Library is the newest library in the Fairfax County Public Library system. It opened in 2008. It is the only library in the system that has a drive-up window. Linda Schlekau, the branch manager, said that it took a while for patrons to understand what it was.
"We had to put a lot of signs on it because people thought it was just another window," she said. But it does get some use, especially in the summer time. People walk up or drive up on their bikes," she said.
Chris Della Santina, of Clifton, parked his car near the entrance of the drive up window, got out, and went inside the library. "I'm just not used to it. Plus, I had some book donations to drop off," he said.
Mary Mulrenan, marketing director of Fairfax County Public Library, said that the drive up window was a suggestion of an architect and that it fit the Burke Centre Library community profile--a car dependent community.