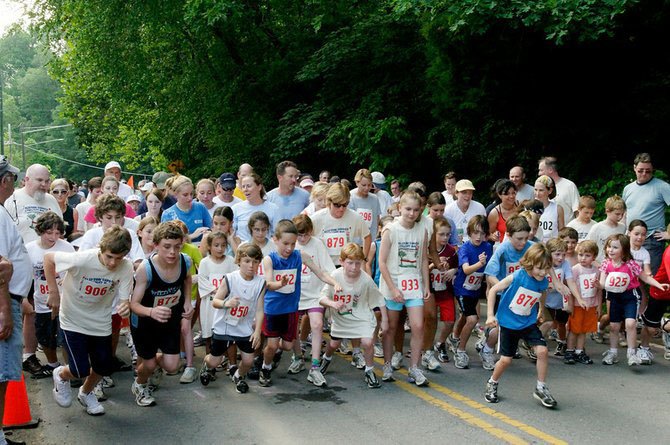 Gary Anderson, chairman of the Clifton Caboose Twilight Run, isn't entirely sure why the run was originally chosen to take place at twilight. It was already a twilight run when he became chairman in 2005, and he liked it that way.
"It's a classic Clifton experience and is sure to be a great time," Anderson said.
The 17th Annual Clifton Caboose Twilight Run is May 17 at 6 p.m., and features a 5K and a one-mile fun run. The route takes runners through the scenic town of Clifton, offering picturesque views of its turn-of-the-century atmosphere. An award is given to the last finisher, the "caboose," as well as age group winners and top overall male and female winners. Participants can register online or in person the day of the event.
The proceeds from the run benefit the Clifton Betterment Association. In years past, funds went to help renovate a playground and the barn.
"This year, we are planning to use the funds to help with repairs to the Primitive Baptist Church," Anderson said.
After the 5K and fun run, participants can enjoy a party in Clifton's barn, featuring live music.
"This is really a classic Clifton event. A year ago when we were enjoying the music in the barn, a friend said to me, 'this is really Norman Rockwell America.' There was music going on, there's a real community spirit to it-everyone pitches in and helps," Anderson said. "It's really a lot of fun."
The event will take place rain or shine. Registration fees are $21for the 5K run and $15for the one-mile fun run. All participants who pre-register receive a t-shirt, and participants over 21 receive two tickets for beer.
Parents are encouraged to bring the whole family for a picnic at the event. Light snacks and water will also be available.
To register, visit https://www.signmeup.com/site/online-event-registration/98169.