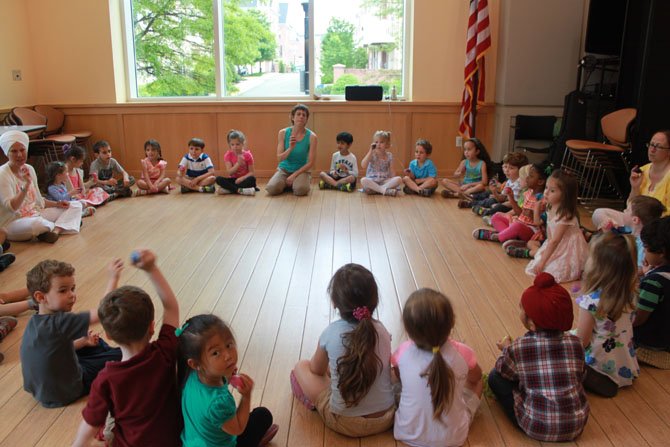 A cross-generational jamboree lifted spirits last week.
Students from Montessori Peace School sang songs they learned all year to a small group of seniors at Herndon Harbor House on May 13.
"This is an annual event for us, part of our community month," said Sunder Cheng, one of the school's founders.
The students also visited local restaurant Angeethi for a traditional Indian meal and were visited by local firefighters and their firetruck as a part of learning about their community.
The first mission of Montessori Peace School, according to the website, is "to promote a culturally diverse, purposeful, and peaceful educational environment of excellence that nurtures the development of children through compassion, respect and imagination."
The songs were in multiple languages. Some involved a guitar, egg shaped maracas and even their hands. The songs were lead by music teacher Jennifer Nickl, who sat with the students on the floor and guided them through each one.
Many of the students did not realize the effect they had on the residents, some of whom were clapping to the beat of the music and smiling.
Shy Fiona Shaw, 6, said she loved singing "When the saints go marching in," a song they got to make faux instrument noises with.
"I liked that, and I like singing," she said.
Kielan O'Brian, 6, was one of the few students who had been to Herndon Harbor House three times. She was enthusiastically clapping and singing for the entire 30-minute music session.
"I enjoyed coming to share our music," she said.