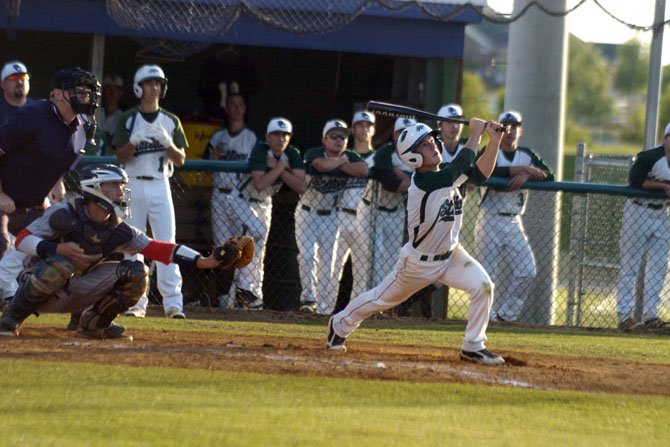 The South County baseball team produced its best offensive performance when it mattered most.
With its season on the line, the Stallions produced double-digit runs for the first time during the 2014 campaign and defeated Woodson 13-4 in the Conference 7 tournament quarterfinals on May 19 at South County High School. The Stallions pounded out 15 hits en route to securing a regional berth and advancing to the conference semifinals, where South County faces West Potomac at 6:30 p.m. tonight at WPHS.
"Everyone was seeing the ball well," South County senior designated hitter Dan Graham said. "That's something we haven't done all year is put up big numbers. It definitely felt good coming out with a big win. It builds confidence."
The Stallions took control in the third inning, when they scored five runs with two outs and built a 6-1 lead. Left fielder Kyle Foley and center fielder Jon Gentry each had an RBI single in the inning, and third baseman Taylor Platas had a two-run single.
Graham went 2-for-2 at the plate with a double and an RBI. Right fielder David Gemma finished 2-for-3, Foley went 2-for-4 with an RBI, and Platas was 1-for-2 with three RBIs.
"I think they stepped up and did a great job," South County head coach Robbie Smith said about the Stallions. "[They] did everything that I've asked."
While South County had a big night at the plate, junior right-hander Michael Cook gave the Stallions a solid start on the mound. Cook earned the win, allowing three hits and one unearned run over five innings. He walked one and struck out three.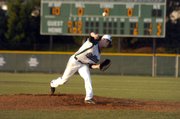 "I thought he did great," Smith said. "We talked before the game about being confident and doing your job and not trying to overpower anybody and that's what he did. He stayed within himself and he's a great pitcher when he does it."
Sophomore right-hander Wyatt Hough suffered the loss for Woodson, allowing six runs --- five earned --- and six hits over 2 2/3 innings.
Senior third baseman Michael Szabo had a strong night at the plate for the Cavaliers, finishing 3-for-4 with a double and two RBIs.
Conference 7 has been a league of parity this season. South County, which won the 2013 Patriot District title, entered the tournament as the No. 3 seed despite a 6-6 record against conference foes. The Stallions' overall record improved to 11-10 with Monday's victory.
West Springfield entered the tournament as the No. 1 seed and earned a first-round bye. West Potomac is the No. 2 seed and defeated No. 7 T.C. Williams, 3-1. No. 5 Annandale defeated No. 4 Lake Braddock, the 2013 Northern Region champion, 3-2.
"It's anybody's tournament," Smith said. "It's been that way all year. There's not one dominant team. Everybody's played close games throughout the year, so it's anybody's ball game."
The winner of tonight's South County-West Potomac matchup will face the winner of West Springfield and Annandale in the conference championship game on Friday, May 23.