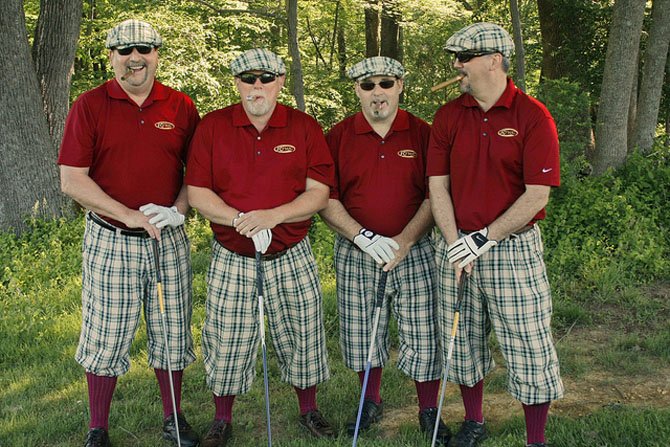 The Alexandria Seaport Foundation held its 8th Annual Paul Weeks II Golf Tournament May 12 at Pohick Bay in the Mason Neck area of Fairfax County.
This year's tournament was held in memory of Willie Taylor, founder of the tournament and former president of the Robinson Terminal Warehouse where the ASF is located. Taylor succumbed to an aggressive form of brain cancer Feb. 1 at the age of 55.
The Robinson Terminal Warehouse is currently home to the ASF's nationally acclaimed Boat Building Apprentice Program. Taylor was a strong advocate for the ASF's missions and programs and became one of its biggest supporters.
"WillieTaylor's passing was a great loss to all who knew him," said ASF director of development Kathy Seifert. "He was one of those rare individuals whose primary purpose in life was to make others happy."
In attendance at the event were many of Taylor's family members who spoke of his spirit and the positive impact he had on all who met him.
Taking home the championship title with a score of 62 were Taylor's former golfing companions Bill Olgletree, Ken Morris and Henry Starky.
For more information on the Alexandria Seaport Foundation, visit www.alexandriaseaport.org.