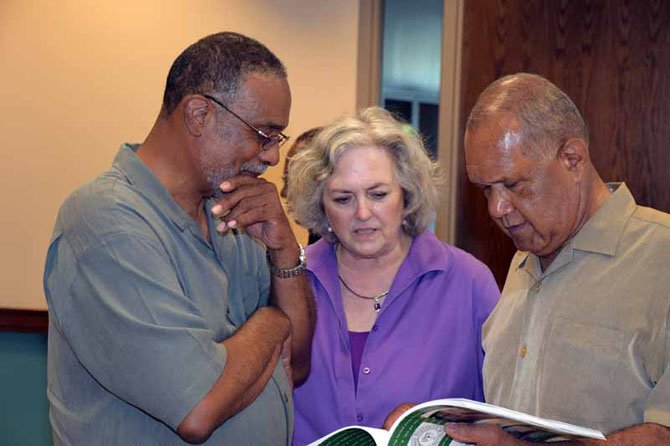 Today, there are more blacks than whites at Wakefield High School, but 60 years ago, Wakefield was a segregated high school without any black students.
According to Arlington Public Schools' statistics as of Oct. 30, 2013, white students make up only 16.6 percent of the total student body while black students account for 23.9 percent.
To commemorate the 1963-64 integration of the formerly all-black Hoffman-Boston High School with Wakefield and Washington-Lee High, Conchita Mitchell, president of the Wakefield High School Education Foundation, co-authored a book filled with stories from black Wakefield alumni.
"I wanted to capture this history that hasn't been captured," Mitchell, a 1966 Wakefield graduate, said. "It took 10 years after Brown v. Board of Education before they integrated here. It's amazing to me knowing Wakefield today how segregated it was. Now Wakefield exists with little if any prejudice and what matters is who you are as a person."
The book, titled "Integration of Wakefield High School," features stories from 21 different alumni who were at Wakefield during the integration.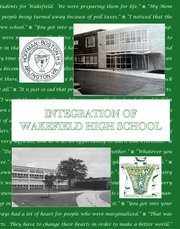 One of those alumni is Larry Randall, who was one of the first students to voluntarily integrate and the first African American athlete at Wakefield.
"I look at Wakefield as the original Titans," Randall said, referencing the movie "Remember the Titans." "We had championships in every sport while I was there."
Randall was the only black athlete at Wakefield during the 1962 school year. He said that initially, he had to prove himself on the team but after that it was an equal playing field.
"Everyone worked as one and they formed a bond around me," Randall said. "I had so many experiences I'll never forget and I look back at all I have to be thankful for. The challenges I faced made it easier to go out into the real world."
Clayton Powell was a football and basketball player at Wakefield but not until his senior year, 1964-65.
"I didn't have a hard time because the other athletes and I all hung together," Powell said. "There was a basketball game where racial names were called my senior year and that was probably the toughest thing I had to deal with."
Deborah Carpenter Brittain moved to Wakefield the same year as Powell but it was during her junior year, so she spent two entire years at Wakefield. By being involved in organizations and clubs, she was able to quickly form new friendships. Britain said she admired the work that Mitchell did on the book.
"It's a bold project on their part to be willing to look back," Brittain said. "We can learn from the past and bring it forward. I think it's always important to encourage activity on the part of students as a way to intentionally encourage folks to work together."
Elora Smith Kilgore was in the same grade as Brittain and transferred the same year. She had difficulties adjusting to the new school because she had gone to Hoffman-Boston elementary, middle and high school.
"I cried when I found out I had to switch schools," Kilgore said. "The change was a lot to digest. It was difficult for me. But I think it's interesting how everyone's experiences were so different."
"Integration of Wakefield High School" is available for purchase online at www.wakefieldalumni.org/memorabilia.html for $25.