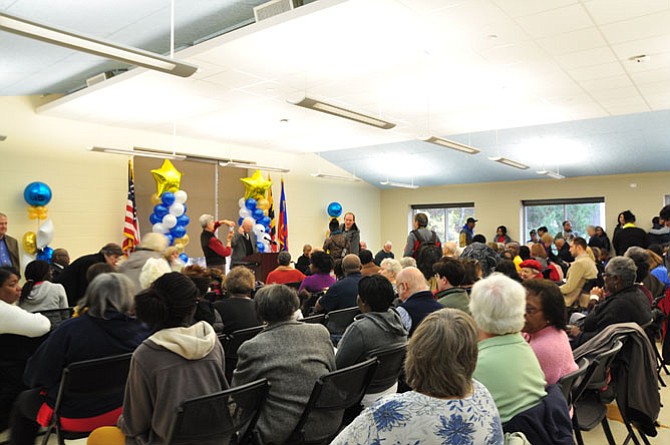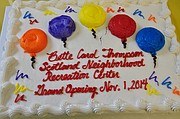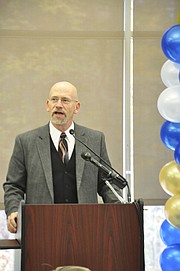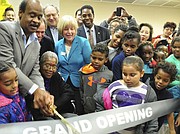 Montgomery County Executive Ike Leggett, County Council President Craig Rice and Councilmembers Roger Berliner, Marc Elrich, Cherri Branson and Nancy Floreen joined residents of the Scotland community for a ribbon cutting and dedication ceremony for the Bette Carol Thompson Scotland Neighborhood Recreation Center on Saturday, Nov. 1.
The newly renovated center at 7700 Scotland Drive in Potomac was renamed for Scotland native and community activist Bette Carol Thompson. Serving since 1990 in many volunteer positions such as the president of the Scotland Community Development, Inc. and the Scotland Advisory Committee, Thompson dedicated herself to making the Scotland community a welcoming and safe community for all its residents.
The project cost $6.5 million and involved the demolition of the existing structure and construction of a two-level structure that features a gymnasium, two multi-purpose activity rooms, game room, weight and exercise room, social hall and more. The facility was designed to comply with Leadership in Energy and Environmental Design (LEED) guidelines for LEED Silver certification.
The architect for the project was Whitman, Requardt & Associates. The construction company was Keller Brothers, Inc.