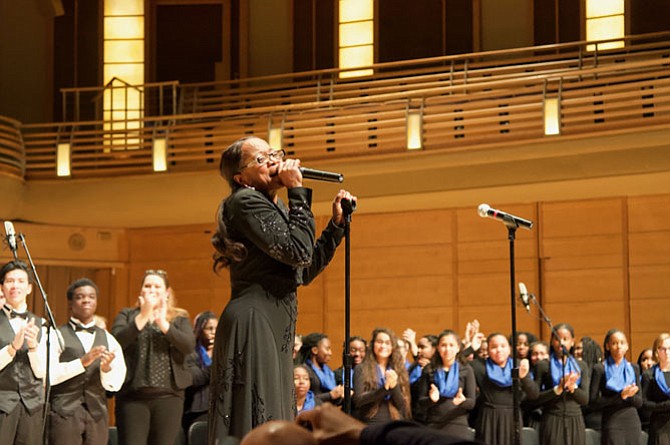 This year's theme for Montgomery County's annual Martin Luther King Jr. celebration was "Fulfilling the Dream: A Celebration of Yesterday, Today, and Tomorrow." The ceremony, held on Monday, Jan. 15 at the Music Center at Strathmore, was produced by the Dr. Martin Luther King Jr. Commemorative Committee and the Montgomery County Office of Human Rights.
The event celebrated Dr. Martin Luther King Jr's life through dramatic readings, music, dance performances and a special choral performance by the Carlton Reese Memorial Unity Choir from Birmingham, Ala.
The Carlton Reese Memorial Unity Choir began in 1959 singing in the Sixteenth Street Baptist Church in Birmingham. The group offered music and inspiration during the Birmingham Civil Rights Movement.
Musical performances were also provided by student groups from Albert Einstein High School; Clarksburg High School; Dr. Martin Luther King, Jr. Middle School; Gaithersburg High School; Montgomery Blair High School; Northwest High School and Ritchie Park Elementary School.
The event was hosted by NBC News 4 Anchor Leon Harris. Scheduled presenters for the program included County Executive Ike Leggett, U.S. Sen. Chris Van Hollen; U.S. Rep. Jamie Raskin; County Council President Hans Riemer; County Council Vice President Nancy Navarro; Councilmembers Roger Berliner, Marc Elrich, Nancy Floreen, Tom Hucker, Sidney Katz, George Leventhal, Craig Rice; and Board of Education President Michael Durso.