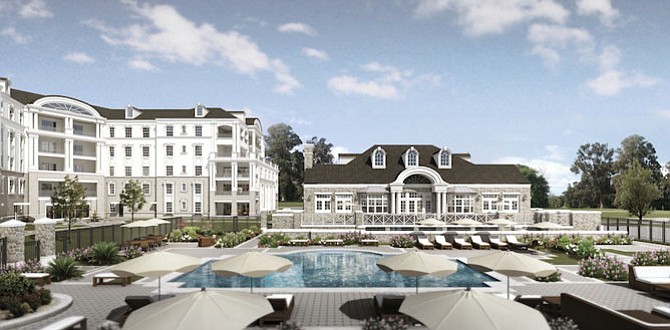 Home buyers looking for luxury and elegance without maintenance in the D.C. area now have another option. Quarry Springs recently announced the relaunch of its estate condominiums on River Road in Bethesda.
A new development team, 1788 Holdings and IHP Capital Partners, now owns the property. The developers promise that there will be no more delays and that living spaces will include interior and exterior updates.
"Homeowners who seek the luxury of an estate-style home with direct-access entries, along with the conveniences of an all-inclusive condominium setting, featuring high-end indoor and outdoor amenities will be attracted to what Quarry Springs has to offer," said David DeSantis of TTR Sotheby's International Realty.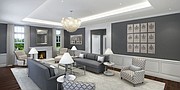 Quarry Springs features two- and three-bedroom residences with private garage-to-foyer elevators. Developers describe the design as refined with modernized, classic interior design and expanded baths and kitchens.
"Potential homeowners have been impressed by the fact that the developer has met with them to tour the Quarry Springs site," said Christine Basso with TTR Sotheby's International Realty, representing Quarry Springs. "Interested couples and individuals who have visited the estate condo community have also mentioned how they like that the developer will make modifications to accommodate lifestyle needs and that their best interests are always top of mind."
Units boast 10-foot ceilings, premium wide plank hardwood flooring, vented gas fireplaces with stone hearths and spa bathrooms with Waterworks fixtures. The kitchens, which are now larger, include luxury features such as Wolfe six-burner cooktops, convection ovens, Sub-Zero refrigerators and wine coolers, as well as solid wood cabinetry in a variety of styles and finishes and a wide selection of solid stone counters.
"Our overriding objective at Quarry Springs is to create an environment for our future residents that is exceptional from both a product and a services standpoint," said Larry Goodwin, principal, 1788 Holdings. "This translates to our team engaging directly with prospective buyers on an individual tour. This helps optimize the new home buying experience and provides a level of trust that communication is open. We are ready and able to help buyers understand our unique vision for Quarry Springs as an unprecedented project that will withstand the test of time."