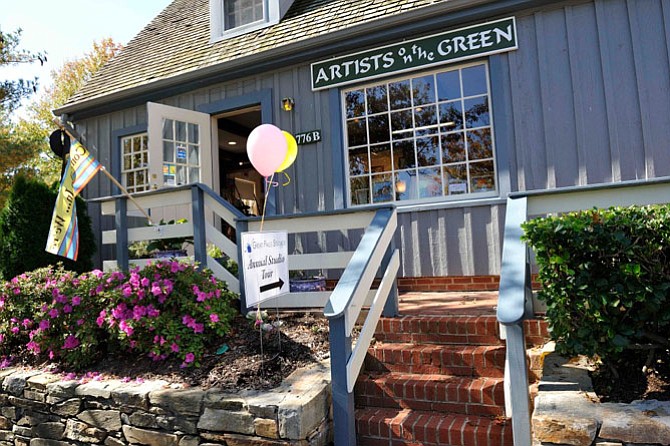 Artists on the Green will display their creative painting talents at an exhibit and show in the large conference room at the Great Falls Public Library during December 2014. The library is located at 9830 Walker Road, Great Falls. An array of impressionistic, realistic and post-impressionistic work can be viewed in a number of different painting styles. While largely concentrating on landscapes and still life, subject matter varies from scenes from Italy and France to delightful fruit and flowers. Animals are also depicted.
Each artist has a different approach to his/her creative process. Gail Pean specializes in painting with a palette knife. Tom Stack is a post-impressionistic painter. Layla Gray, Connie Costello, Mary Nesbitt, Stephanie Pickens, Aliyah Pandolfi and Donna Moseley excel in impressionistic work while Coty Dickson is a realistic painter. Yoshiko Doherty specializes in still life while Leslie Anthony specializes in paintings of horse and dogs.
This marks the first time this group has shown their work as a whole outside their studio and represents a new beginning for group studios within the Great Falls area. "Artists on the Green" was founded in May 2013 as an artist's studio and cooperative workplace. The charter agreement and lease were signed on a bench on the Great Falls Village Centre Green hence their name "Artists on the Green."
Friends of Artists on the Green and the public are invited to attend the opening reception to be held in the library's large conference room on Thursday, Dec. 11 from 6-8 p.m. to celebrate the opening of the art exhibit/show. Refreshments will be served.
Artists on the Green is located at 776B Walker Road, Great Falls. Contact Artists on the Green at their website for more information and studio hours at www.artistsonthegreen.net. The studio will be conducting special holiday hours and holiday sales listed on the website.