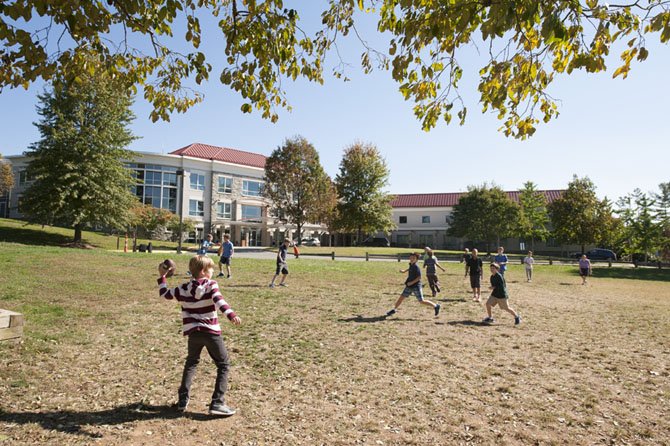 While this school year might still feel new, some parents are already thinking next fall. Or if they're not, they should be. For parents who are considering sending their children to one of the area's private schools for the 2015-2016 school year, the application process should be underway.
"Now is the time to begin the independent school admission process for the 2015-2016 academic year," said Diane Dunning, director of admission and financial aid at St. Stephen's & St. Agnes School in Alexandria. "Application deadlines vary by school, but generally fall between mid-December and late January.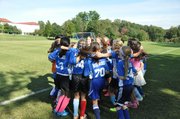 "Parents often start the process by exploring school websites and speaking with trusted friends who have personal experience with specific schools. Doing your research may be time-consuming, but what could be more important than finding the right educational fit for your child?"
Use this time to peruse school websites and get to know the schools you think might be a good fit for your child. "Go beyond the admission [web] pages," said Mimi Mulligan, assistant head and director of admission and enrollment management at Norwood School in Bethesda, Md. "Read a school's magazine or its weekly parent memo. Follow a school's Facebook page or Twitter feed. Looking at a school through varied lenses will provide a better sense of culture at the school.
"Talk as a family about what would be the best kind of school for your child," she continued. "Coed versus single gender, traditional versus progressive, suburban versus urban, no uniform versus uniform, kindergarten through second versus kindergarten through eighth versus kindergarten through 12th."
Consider your child's strengths and weaknesses, and what they need to be happy and successful in school. "Keep your mind open," said Mulligan. "The spectrum of excellent schools in our area is broad, enabling parents to think beyond name recognition and focus on right fit when selecting a school."
There are a few factors for parents to consider: "Does a school's mission resonate with your family's values?" asks Dunning. "Will the curriculum challenge your child's strengths and support him or her in other areas?"
PARENTS AND STUDENTS should begin by creating a list of schools where they plan to apply and start contacting their top choices. "The most important piece of advice for a family is to visit the school website often. That is full of interesting stories about a school," said Ann Richardson Miller, director of admission and financial aid at The Madeira School in McLean.
"Once you've narrowed down your choices, make plans to visit the schools. Tours have started, and there will be additional opportunities such as open houses, student visiting days, and curriculum nights," said Dunning. "It is important to experience the culture of the school to get an accurate picture. Each independent school has its own distinctive mission, and you will feel it as soon as you step onto campus."
Miller says open houses can help reduce the potential anxiety a student might have about other parts of the application process, such as an interview or standardized test, which are often requirements for private school admissions. She also suggests attending a school play or athletic event. "Those are great ways to see a school community."
Keep a list of the school's applications requirements, test requirements and application deadlines. "If testing is required, call to make an appointment as soon as possible so that you can schedule a time that works for your child," said Mulligan. "Think about whether a morning time or an afternoon time works better for your child and find a tester with that time available. Block off time before and after your testing appointment to make sure that you are not rushed getting there and have time to relax afterwards."
"Students in the upper grades should have registered for the Secondary School Admission Test (SSAT) or the Independent School Entrance Examination (ISEE)," added Miller.
While talking to friends and colleagues about area private schools and the application process, there is a caveat, said Mulligan: "Take their advice with a grain of salt. Finding the best fit school for your child and your family is a very personal decision."