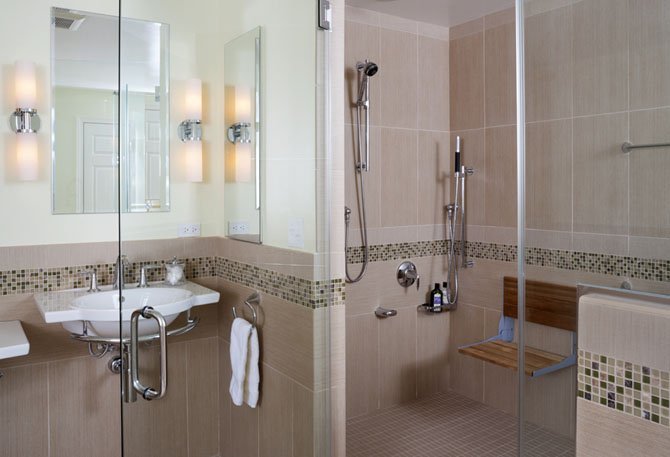 When Beverly Quinn's fourth child, a daughter, got married, she decided it was time to downsize. The 69-year-old widow moved out of the 4,000-square-foot home in Vienna, Va., where she and her husband raised their children and into a 1,300-square-foot townhouse in North Potomac, Md., which meets her new needs perfectly.
"It's a big change," she said. "But I guess that is part of downsizing."
One of the most difficult parts of Quinn's transition was boxing up more than 30 years of memories, and deciding which items to move into her new home, which to give to her children and deciding which to donate or discard. It's a familiar conundrum for many seniors: organizing, decluttering and resisting the desire to take more than their new, smaller homes can accommodate.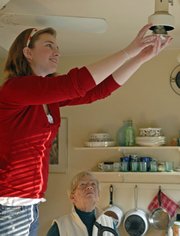 "We see it all the time with our members," said Barbara Sullivan, executive director of Mount Vernon At Home, a nonprofit that helps senior citizens age in their own homes. "Our volunteers help with downsizing by reorganizing, cleaning out closets, and decluttering."
Downsizing is also emotional: "Moving from a 4,000-square-foot home into a retirement community or small 800- to 1,200-square-foot apartment can be difficult," said Daniel Sanders, president and CEO of Four Sales LTD, a professional estate sales, auctions and personal property appraisals company. "There is often a conflict between what Mom and Dad want them to take with them and what they can actually accommodate."
When tackling the downsizing process, Sanders suggests a few guidelines: "We strongly recommend using an emotional yard stick to determine whether to keep or not keep something," he said. "Look for things that have a memory associated with them. Like, 'Remember when Mom and Dad went to Rehoboth [Beach] and bought this Murano glass bird? It was one of the best days of their lives.'"
Those mementos go on a list of items to consider keeping, said Sanders. He recommends waiting 24 hours and then trying to cut the list in half. "Depending on the age of the parent, it's good to work in two to three hour shifts, take a break and do another two to three hour shift.
"We want to build mild frustration because you begin to make decisive decisions that are more precise," he said. "And you are less likely to rethink and over-think."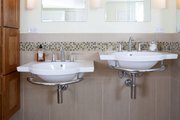 When cleaning a larger home in preparation for a downsize, Sanders suggests that families go through each room of the house in a systematic fashion, collecting family photos; family records like birth, death and marriage certificates; and financial records.
"You'd be surprised by how much you accumulate over the years," said Quinn. "The process is draining, both physically and mentally. The only bright spot was that I was going to be living closer to my children and grandchildren and I liked my new town house."
Once seniors have pared down their belongings and begun the moving process, some, like Quinn, begin to look forward to starting anew and designing their new homes to reflect their new styles and needs. However, it's not only important to arrange furniture and accessories tastefully, but in a way that takes issues like safety hazards and new lifestyle issues into consideration.
"The best advice is understanding that personal style is rooted in your past, places that you love, the present, what you love today, and the future," said Susan Hergenrather, Ph.D. associate professor of interior design at Marymount University in Arlington, Va. "A personal space is like an autobiography. People are complex, so it is often difficult to find just one style that fits every impulse."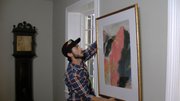 When it comes to creating a comfortable but elegant living space, Hergenrather says, "First, think about the work the space needs to do."
WAITING TOO LONG before making the decision to downsize can complicate the process. "It's always better for someone to downsize to a smaller home before they are in a crisis situation, [for example] suddenly, they can no longer climb a lot of stairs and must move to a single-level dwelling, but often a person will put off that decision until it's nearly too late," said Cele Garrett, Executive Director of At Home in Alexandria. "We have some members facing that decision right now and they'll often admit they should have done it sooner."
For many seniors, a living space needs to keep them safe. "You might need to add grab bars," said Sullivan. "Also watch for trip hazards like throw rugs and clutter. Check for furniture that needs to be moved back to make the house more accessible for moving around. Relocate plates, cups and sauces so that they are in easy reach for seniors."
Sullivan's organization has volunteers who can help with enlarging bathrooms and widening doorways to accommodate wheelchairs and walkers.
When designing a new, smaller space, Sanders recommends interior design magnetic floor planning kits, which help determine a person's furniture needs and placement before they actually move. "The starting point for every good move is the floor plan at the receiving location," he said.
When moving out of a familiar environment and into new surroundings, there are a few factors that can be overlooked when striving to maintain one's quality of life.
If a senior chooses to live alone, there are several issues that should be monitored, advises Maura Barillaro, a registered nurse with Home Care Assistance in Bethesda, McLean and Fairfax. "Basically, there are so many needs that we see in the elderly, including boredom, frailty, loneliness, mobility issues, progressing illnesses," she said.
"We would all like to maintain cognitive functioning throughout our lives and this is especially important late in life," said Pam Greenwood, Ph.D., associate professor of psychology, George Mason University in Fairfax, Va. So when looking for a new place to live, make sure there are opportunities for physical exercise, mental stimulation and social stimulation.
"The strongest evidence concerns aerobic exercise – there are real benefits for mind and brain of moving physically daily," said Greenwood. "There is also growing evidence of the benefits of cognitive training for everyday functioning – perhaps the strongest evidence is perception training – visual and auditory perception. Several studies, including our own, have shown broad transfer of benefits from perception training to everyday functioning."