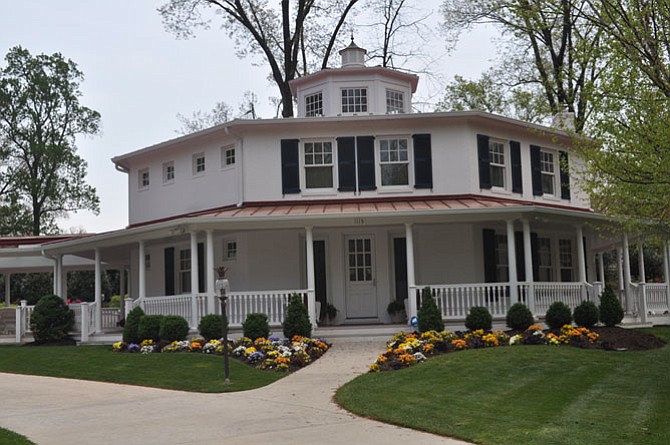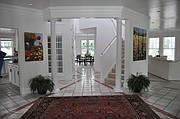 It was during a trip to California almost 20 years that McLean resident Susan Jordano first laid eyes on her dream home. The feature that she found most appealing was its octagonal shape.
In 2008, she was able to replicate the West Coast property, when she asked architect Joe Burton to design an eight-sided house in McLean. The resulting design was 6,400-square foot, four-bedroom, six-bathroom home with eight-foot windows and French doors.

"I think the feature I like the most … is the covered porch where we can sit out on a summer afternoon or entertain as many as 65 for a sit-down dinner," said Jordano. "It is also delightful to sit out on a warm, rainy day and be protected."
An expansive breezeway is topped with a 16x16-foot skylight and connects the main house to a two-story garage. The octagon shape, which allows an abundance of natural light to stream into the home, is still one of the features that Jordano finds most appealing.
"I … like the irregular shapes of the rooms and how well furniture fits in them," she said.
Her desire for the freedom to travel on a whim is behind Jordano's decision to sell her dream home and downsize to a condominium.

"This home is truly sun-drenched," said Marilyn Cantrell, real estate agent with McEnearney Associates. "We took photos with the lights off. We didn't need them because there's so much daylight that comes into the house."
This home is located at 1115 Capitol View Court in McLean and is on the market for $2 million.
"I will miss my garden most with the iris that are getting ready to bloom now," said Jordano. "I always cut them and bring them in and they make a lovely display. I have five or six different varieties and colors that will be blooming soon."