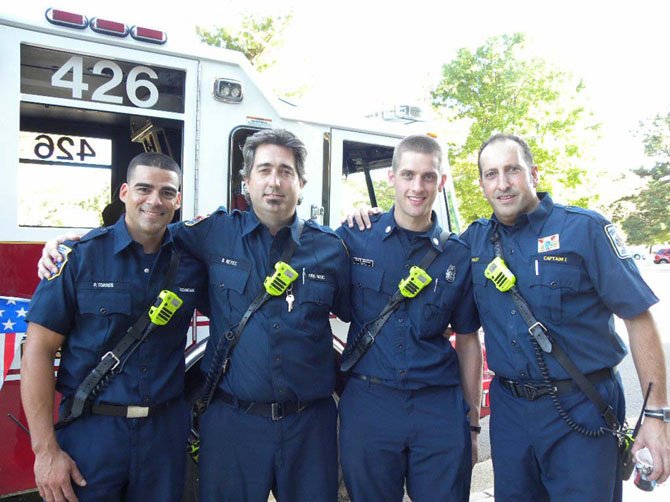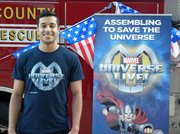 Photo Gallery
Superheroes Meet Real Heroes at Mason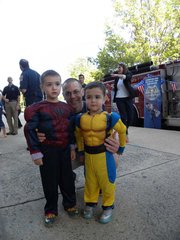 Click Photo for Flash
Performers of Marvel Universe Live! honored firefighters outside the Patriot Center in Fairfax on Friday, Sept. 12.
Jennifer Rubin, assistant company manager for Marvel Universe Live!, said Feld Entertainment "wanted to do something with the local community to honor the people who serve us everyday." The company reached out to Fairfax County firefighters and paramedics to put on an event where performers can entertain them and their families before attending the premiere of the show at the Patriot Center.
Capt. Ron Kuley and other members of station 426 joined the performers in welcoming the firefighters and their families.
"It's about getting our locals [unions] and their families together, giving them a great evening," said Kuley.
Adam Mungo, of Arlington, attended the event with his brother, Richard Mungo, of station 15 in Chantilly. "I think it's special that they put this event together, having the firefighters come out and represent their families...I think they're the real superheroes of the community," said Adam.
For Capt. William Moreland, public information officer at Fairfax County Fire and Rescue, being a hero just comes with the job. "Our job is to help people in their time of need and if that means risking our lives to save theirs...at the end of the day it's a dangerous job and that's what we're here to do." He said that firefighters are not likely to say that they are heroes. "We don't really relate ourselves to heroes but that's just how we are," said Moreland.
Corey Quicken of Frying Pan Station 436 said that superheroes not only save the day but are also role models for people. He said that in addition to helping people, firefighters also educate about fire and safety--such as having working smoke detectors and teaching CPR. "We try to make everybody a better person and make them help everybody else, as well."
The firefighters' children and families showed their gratitude and appreciation for the performers in return, presenting them with gifts just before the gates opened for the show.
Marvel Universe Live! will run at the Patriot Center on Sept. 19, 20 and 21.