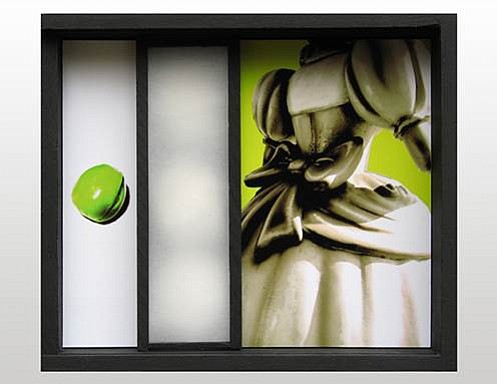 Friday/April 3
Artist's Reception. 6-8 p.m. at The Athenaeum, 201 Prince St. Collage Artist Robert Cwiok will discuss his "Enveloping Time" Exhibit. Free. Visit www.nvfaa.org.
Blues Night. 7 p.m. at Durant Arts Center, 1605 Cameron St. The "Blues Night" is part of the "First Fridays" Series. The Series is a project of the Office of the Arts, a division of the Alexandria Department of Recreation, Parks and Cultural Activities. Appetizers, soda and water are available beginning at 6:30 p.m. complements of the King Street Blues Restaurant. Tickets are $5 per person and $15 per family. Visit www.alexandriava.gov/Arts.
Friday-Sunday/April 3-5
Easter Egg Hunt. Friday, 3 p.m.; Saturday, 10:30 a.m., 12:30 p.m., 2:30 p.m.; and Sunday, 12:30 p.m. and 2:30 p.m. at The Lee-Fendall House, 614 Oronoco St. The historic Lee-Fendall House will host their 16th Annual Easter Egg Hunt. Other activities include games, crafts,refreshments, and photos with the Easter Bunny. Every participating child will receive an Easter Egg. Tickets are $12 for children 12 and younger, $5 for all others. Visit www.leefendallhouse.org.
April 3-May 17
"COMPARTMENTALIZED." 10 a.m. - 4 p.m. Monday-Friday and during performances at The Rachel M. Schlesinger Concert Hall & Arts Center, Margaret W. and Joseph L. Fisher Art Gallery at the Alexandria Campus of Northern Virginia Community College, 5000 Dawes Ave. The exhibit, featuring Lang's assemblages of photography, digital photomontage, and found objects will be on display. Free. Visit www.schlesingercenter.com.
Saturday/April 4
Blingk.biz Trunk Show. 10 a.m.-4 p.m. at Blown, 1002 King St. Online jewelry retailer Blingk.biz will hold a trunk show showcasing trendy and vintage jewelry. Free to attend. Visit www.facebook.com/pages/Blingk.