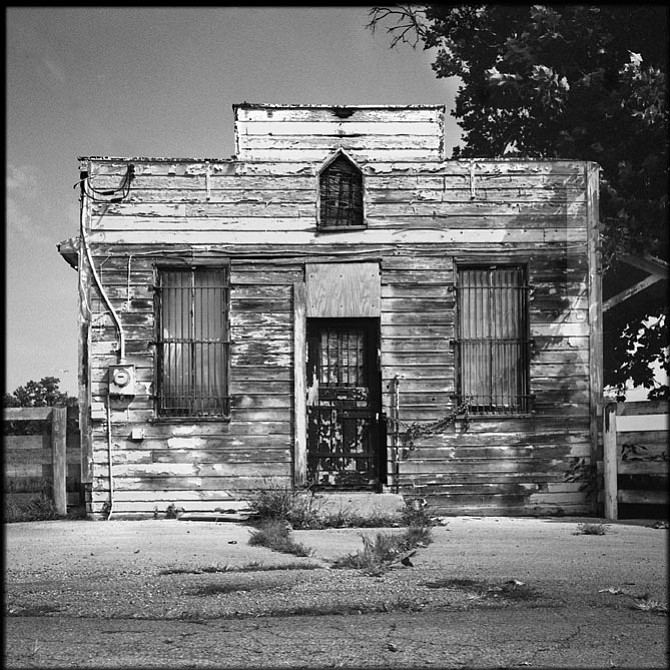 Saturday/March 28
Braddock Day. 10 a.m.- 4 p.m. at Carlyle House Historic Park, 121 N. Fairfax St. Meet General Braddock, the man who secured funding for his upcoming campaign against the French, making history. Free. Visit www.novaparks.com.
Eggstravaganza at Four Mile Run. 11 a.m.- 2 p.m. at Four Mile Run Farmers and Artisans Market, 4109 Mt. Vernon Ave. This is an early Easter event featuring a visit by the Easter bunny and several Easter egg hunts for children. Free. Visit theaterchurch.com.
CRAVE Micro-Granting Dinner. 5-8 p.m. at The Lab at Convergence, 1819 N. Quaker Lane. The Torpedo Factory Art Center and Convergence will host a CRAVE (Creating Resources for Artistic Vision and Engagement) micro-granting dinner. Attendees hear four short presentations on new arts-related projects. After an interactive communal dinner, they vote and the chosen presenter receives an on-the-spot grant. Tickets are $15 for dinner and a vote. Visit ourconvergence.org.
Orchestra. 7 p.m. at The George Washington Masonic Memorial Theatre, 611 King St. The Symphony Orchestra of Northern Virginia presents "Les Misérables." Visit www.sonovamusic.org for more.
Sunday/March 29
"Arts on the Horizon." 10:30 a.m. at The Athenaeum, 201 Prince St. "Blossom's Rainbow" is a combination of live music and dance narrating the journey of "Blossom." Tickets are $8. Visit www.nvfaa.org.
Easter Egg Hunt. 2:30 p.m. at Spring Hills Mount Vernon Assisted Living Center, 3709 Shannon's Green Way. Seniors and their families may enjoy Easter-themed festivities and crafts, then partake in an egg hunt. Free. Register by calling 703-650-0779.
Dance in the Gallery. 2 p.m. at The Athenaeum, 201 Prince St. Take a sneak peek at the group's spring concert lineup. Free. Visit www.nvfaa.org.
Concert. 3 p.m. at Mount Vernon Unitarian Church, 1909 Windmill Lane. Works by Dukas, Koetsier, Gershwin, Beethoven, Bernstein, Valjean and Piazzolla will be presented by the Ars Nova Chamber Orchestra. Free. Visit www.ancoselftconducted.org.
Exhibit Reception. 2-4 p.m. at Torpedo Factory Art Center, 105 North Union St. Two new exhibits will be on display at the Multiple Exposures Gallery by artists Susan Meyers and Colleen Henderson. Attend the reception. Visit www.torpedofactory.org.
10th Annual Spring Forward.6-9 p.m. at Union Street Public House, 121 S Union St. Nonprofit Community Lodgings is hosting their annual Spring Forward event featuring a silent auction, live music, an open bar, and dinner. Tickets are $50 in advance, and $65 at the door. Email info@community-lodgings.org.
March 29-April 26
"Art and Story." Through April 26 at Shirlington Library, 4200 Campbell Ave., Arlington. Del Ray Artisans presents artworks illustrating the power of art and story. Visit www.TheDelRayArtisans.org/GWW for more.
March 30-April 25
Art Exhibit. The Torpedo Factory, The Associates Gallery, studio 319, 105 North Union. Ceramics artist Bev Andrews, painter Ann Noel, mixed media artist Gail Spencer Saour and fine arts photographer Jo Ann Tooley will present work for an exhibit titled "Layers." Visit www.torpedofactory.org.
Tuesday/March 31
Cookie Class. 6 p.m. at The Athenaeum, 201 Prince St. Larry Calvert leads a class on how to make hand-decorated sugar cookies. All supplies included. $45 for the general public, $35 for NVFAA members. Visit www.nvfaa.org, email lcalvert@ttrsir.com to RSVP.
Wednesday/April 1
Swing Dance. 9-11 p.m. at Nick's Nightclub, 642 S Pickett St. The Kelley Walters Band will provide the music for a night of swing dancing. $10. Call 703-359-9882 or visit www.gottaswing.com.
Thursday/April 2
Tango Concert.7:30p.m. at The Athenaeum, 201 Prince St. QuinTango with guest Carina Losano, will perform an interactive concert and a Q&A. Visit www.nvfaa.org.
Friday/April 3
Blues Night. 7 p.m. at Durant Arts Center, 1605 Cameron St. The "Blues Night" is part of the "First Fridays" Series. The Series is a project of the Office of the Arts, a division of the Alexandria Department of Recreation, Parks and Cultural Activities. Appetizers, soda and water are available beginning at 6:30 p.m. complements of the King Street Blues Restaurant. Tickets are $5 per person and $15 per family. Visit www.alexandriava.gov/Arts.
Friday-Sunday/April 3-5
Easter Egg Hunt. Friday, 3 p.m.; Saturday, 10:30 a.m., 12:30 p.m., 2:30 p.m.; and Sunday, 12:30 p.m. and 2:30 p.m. at The Lee-Fendall House, 614 Oronoco St. The historic Lee-Fendall House will host their 16th Annual Easter Egg Hunt. Other activities include games, crafts,refreshments, and photos with the Easter Bunny. Every participating child will receive an Easter Egg. Tickets are $12 for children 12 and younger, $5 for all others. Visit www.leefendallhouse.org.
Monday/April 6
R.E. Lee Camp Dinner. 6:15 p.m. at American Legion Post 24 Hall, 400 Cameron St. Hear speaker Billie Earnest speak on "The Life of George Pickett." On display, find items that once belonged to the General and his family. Tickets are $25 for adults, $12.50 for children 17 and under. Visit www.leecamp.org.

Saturday/April 4
The Ivy Hill Players. 1-3 p.m. at Ivy Hill Cemetery, 2823 King St. costumed interpreters will perform as historical personalities that are buried at Ivy Hill Cemetery.
Pohick Church Tours. 1-3 p.m. at Pohick Church, 9301 Richmond Highway. During the colonial period, Pohick Church was the congregation of many of the area's most prominent families, including the Washingtons, Masons and Fairfaxes. Free. Visit www.pohick.org.
Tuesday/April 7
History Lecture. 7 p.m. at The Alexandria Black History Museum, 902 Wythe St. Attend a lecture on the arrival of Emancipation to Alexandria presented by Char McCargo Bah. Free. Email lance.mallamo@alexandriava.gov or call 703-746-4554.
Public Art in Alexandria. 6-8 p.m. at Morrison House Hotel, 116 South Alfred St. Join Diane Ruggiero and Matthew Harwood from the City's Office of the Arts in a talk about Alexandria's new implementation plan for public art. Free. Contact Alexandria Archaeology at 703-746-4399 or archaeology@alexandriava.gov.
Sunday/April 12
Artist Talk: Enveloping Time. 3 p.m. at The Athenaeum, 201 Prince St., Alexandria. Opening for an exhibition of the works of Robert Cwiok in the Athenaeum gallery. Cwiok's paintings, collage, and mixed media works lead visitors on a visual tour through the development of an artist. Text, print ephemera and envelopes are visual leitmotifs throughout his career. Free. Visit www.nvfaa.org.
Wednesday/April 15
Antiques Club. 9:30-11 a.m. at Hollin Hall Senior Center, 1500 Shenandoah Road, Alexandria. The Alexandria/Mount Vernon Antiques Club presents Dick Hamly, discussing oarlocks. Experience with sailing and rowing, as well as serving in the Navy sparked his interest in different oarlock types, led to collecting them, including visits to Venice where he learned about variations in shape and details of design in Italian oarlocks, even to a high art. Free, public invited. Call 703-360-4979 or email annconnell@verizon.net for more.
Joan Armatrading. 7:30 p.m. at The Birchmere, 3701 Mt Vernon Ave. singer/songwriter/guitarist Joan Armatrading performs. Tickets start at $75. visit www.joanarmatrading.com.
Swing Dancing. 9-11 p.m. at Nick's Nightclub, 642 South Pickett St. Tom Bowes, Willie Barry, Eric Hurt and Louis Newmyer form the newest rockabilly and early rock-n-roll quartet in the DC area. Admission is $10. Call 703- 751-8900.
Thursday-Sunday/April 16-19
Spring Book Sale. Members preview on Thursday, 4-8:30 p.m.; Friday, 10 a.m.-5:30 p.m.; Saturday, 10 a.m.-4:30 p.m.; Sunday, 1-4:30 p.m. at Charles E. Beatley Central Library, 5005 Duke St. Books are $3 or less unless specifically marked. Find hardbacks, paperbacks, children's books, and audio-visual items. All genres. Visit www.alexandria.lib.va.us.
April 16- May 31
Art Exhibit. Athenaeum Gallery, 201 Prince St. "Rara Avis" is an exhibition of bird-centric works of Beverly Ress, Langley Spurlock and Martin Tarrat in the Athenaeum Gallery. Admission to the gallery is free. Visit www.nvfaa.org.
Sunday/April 19
"Rara Avis" Opening Reception. 4-6 p.m. at Athenaeum Gallery, 201 Prince St. Attend the reception for "Rara Avis," an exhibition of bird-centric works of Beverly Ress, Langley Spurlock and Martin Tarrat in the Athenaeum Gallery. Free. Visit www.nvfaa.org.