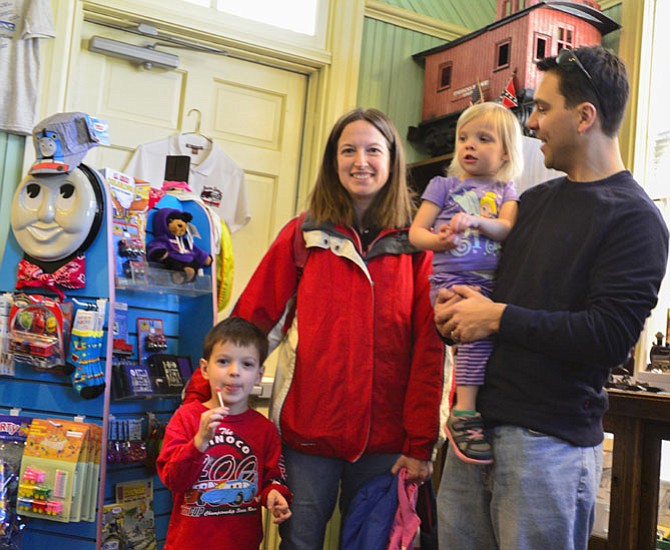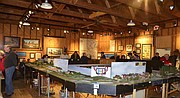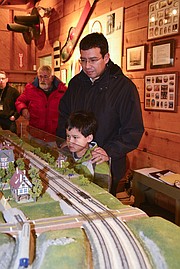 Nestled off Fairfax Station Road is a historic gem that combines the history of the Civil War with model trains.
On the third Sunday every month, the N Trak volunteers bring together their N gauge train sets and create a new configuration to delight the visitors of all ages. Jim Davis has the task of coordinating the layout and filling the main train station. Volunteers engage the visitors with personal stories and deep insights about the historical significance of this railroad station.
Originally built in the early 1850s this station served the residents of Fairfax Court House, now known as Fairfax City and was on the rail line running from Alexandria to Gordonsville. Eventually this line was extended to Charlottesville and then Lynchburg in 1860.
The Union Army destroyed the original train station in 1862 after the second battle of Manassas during their retreat. The Union Army returned after the Battle of Antietam in late 1862 to rebuild the station and serve as the Army's logistical supply base. Fairfax Station was the center of emergency treatment and transport for the wounded.
Up the hill, Clara Barton, "Angel of the Battlefield", a 40 year-old unmarried government clerk tended to the wounds of the soldiers at St. Mary's Church. The Confederate Army burned the train station again in 1862 and Clara Barton and her two aides barely escaped.

Over the course of 40 years five train stations were built, the last in 1903. This station operated until 1973 when the Southern Railroad decided to close Fairfax Station.
With the help of volunteers, and funding from the Fairfax Board of Supervisors, the Virginia chapter of Associated Builders, and Dale Lumber, the station was disassembled and re-created at its present site. The Fairfax Station Railroad Museum was dedicated in 1987 and opened in 1988.
When you visit the gift shop take time to look thru the photographs assembled by Phil Scruggs that highlight the actions of the Union soldiers and has samples of cannon balls and rail spikes for you to hold.
Model Train Show at the Railroad Museum
The Potomac Module Crew (PMC) members will have a two day HO scale modular train display running at the Fairfax Station Railroad Museum on Saturday May 2, from noon to 5 p.m. and Sunday, May 3, from noon to 4 p.m. They will be joined by a custom built LEGO train display. The museum is located at 11200 Fairfax Station Road in Fairfax Station. Museum members, free; adults 16 and over, $4; children 5-15, $2; under 4, free. Information on the museum and shows is at: www.fairfax-station.org www.facebook.com/FFXSRR or phone 703-425-9225.