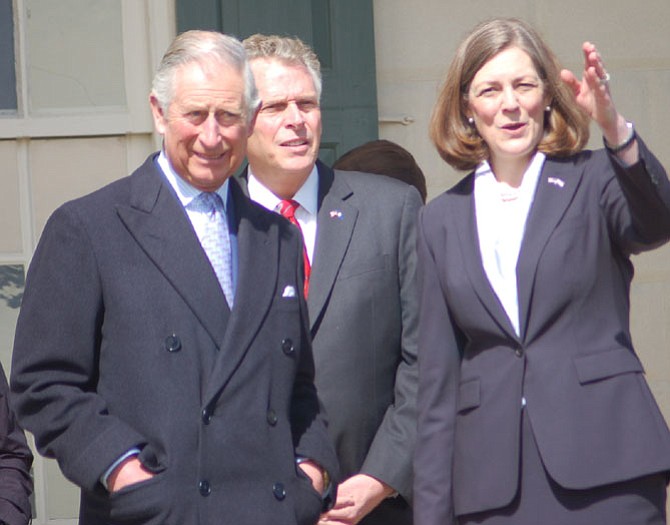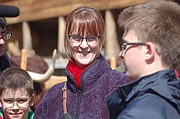 There was a buzz on March 18 throughout the D.C. Metropolitan area as Prince Charles and Camilla, Duchess of Cornwall, visited sites in Washington D.C. and beyond.
Mary Beth Powers said that she was caught off-guard as she was driving down the George Washington Parkway when the Prince's motorcade came by on its way to Mount Vernon.
Mike and Artemis Davey somehow ended up in the motorcade in their VW Bug "Herbie." "People all along the side were waving Herbie on," said Artemis Davey.
While the Prince's visit to Mount Vernon was not officially announced until the day before, word had gotten out and people lined up around Mount Vernon to greet the future king and his wife. Although there were just as many who just happened to be at Mount Vernon that day and had the added bonus of seeing Prince Charles and Camilla as they toured the grounds.
Ellen Moyseovich was at Mount Vernon, and said, "It was thrilling and he was quite gracious and engaged with a lot of people on Wednesday. As I walked down the hill to the tomb, I passed at least 20 people on their phones saying, 'You will not believe what just happened to me at Mt Vernon.'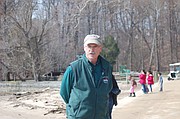 "It was a wonderful day and they were both incredibly gracious spending a few minutes — engaged, focused minutes — with many of the well-wishers lining their route — young and old, with two legs and four."
Prince Charles approached Donald Francisco, history interpreter and fifer, and asked him if he could play a tune.
Francisco said, "He approached me and we talked and I suggested that I play 'God Save the Queen,' which I played for the Queen when she visited President Bush in 2007."
Formerly with the U.S. Army Fife and Drum Corp, Francisco said, "He [Prince Charles] was very grateful and very kind. It was very special — once in a lifetime and I was honored to do it."
The last time Prince Charles visited Alexandria was 1970, and this was the first visit with his wife since he married Camilla Parker-Bowles in 2005.
The Royals were greeted at the Estate by Mount Vernon Director and CEO Curt Viebranz; Mount Vernon Ladies Association Regent Barbara Lucas; Mount Vernon's Senior Vice President of Historic Preservations & Collections Carol Cadou; and Gov. Terry McAuliffe and First Lady Dorothy McAuliffe.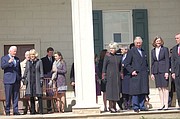 The group toured the mansion and then visited the Tomb and the Mount Vernon Wharf. Dean Norton, director of horticulture, had spent the week before grooming the grounds in preparation for the visit.
"Washington said that 'nothing would contribute more than the proper management of our lands,'" said Norton. "Prince Charles is doing the same — he is very interested in sustainable gardening so this is a great time for his visit."
The Wharf is significant in that Her Majesty Queen Elizabeth dedicated the Wharf during her visit in 1991. Mike Quinn was deputy director at Mount Vernon at the time along with his wife, Carolyn, and daughters, Sara and Lucy. They remember the visit fondly, with a picture of their older daughter, Sara, with the Queen still hanging on their wall at home.
The Prince's final visit was the Pioneer Farm, where he spoke to Mount Vernon's Director of Trades Steve Bashore.
In Washington D.C., Elaine Flynn, tour guide, was guiding a school group and happened to be in the right place at the right time.
"The excitement built from the time we arrived at 9:30 a.m. — myself and 21 school children from Florida. The press was already gathered at the stairs and we heard he was scheduled to arrive at 10.
"So … we waited. It was freezing and windy. But what an experience of a lifetime. The thrill was the excitement of the crowds walking up the stairs with him. As a National Park Service woman explained the memorial to him, Camilla (with Doris Kearns Goodwin accompanying them), people took picture after picture. After he walked down the stairs, he spent a good five minutes talking to people and shaking their hands."