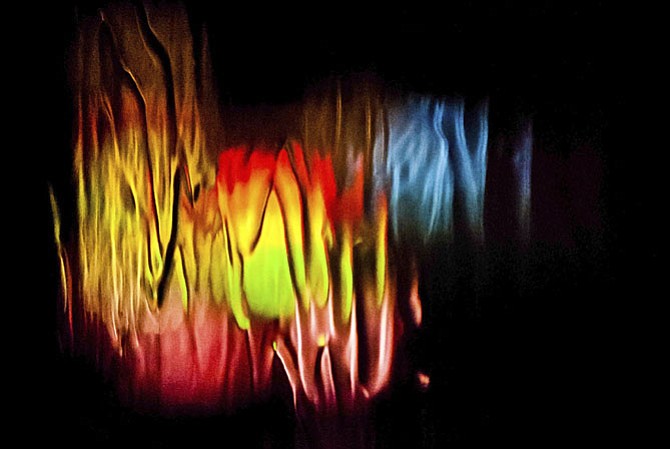 Friday/April 24
Family Fun Night. 6-9 p.m. at Chinquapin Park Recreation Center & Aquatics Facility, 3210 King St. Bring the whole family to Family Fun Nights for swimming and fun for all ages on Friday evenings. Pool games include beach ball relays, water basketball, diving for prizes and fun on the 'Aqua Challenge' floating obstacle course. Participate in swimming skill assessments for youth, learn pool safety tips and more. $4 per person. Visit www.alexandriava.gov/c/10280 for more.
Art Product Demonstrations. 10 a.m.- 3 p.m. at The Art League, 105 N Union St. A representative of Winsor & Newton will be giving demonstrations of watercolor and oil paints. Free. Visit www.theartleague.org.

Friday-Saturday/April 24-25
"Into The Woods Junior." 7 p.m. at George Washington Middle School, 1005 Mount Vernon Ave. Middle School students take on the Stephen Sondheim Musical with adaptations for a younger audience and actors. $5. Call 571-218-0951.
Saturday/April 25
Native Plant Sale. 9 a.m.-2 p.m. at the Church of St. Clement, 1701 Quaker Lane. Fifteen vendors will be selling native plants, shrubs and more. Free to visit. Visit www.NorthernAlexandriaNativePlantSale.org.
Raptor Rapture. 10 a.m.-12 p.m. at Belle Haven Park. See live raptors up close in celebration of Earth Day. Free. Call 703-765-5233.
"La Fille Mal Gardee." 11 a.m. and 1 p.m. at George Washington Masonic National Memorial Theater, 101 Callahan Drive. The students of the Metropolitan School of the Arts will perform their spring concert. $10; $7 for children 9 and younger. Visit www.metropolitanarts.org/tickets.
"Mothers, Daughters, and Special Friends." 1 p.m. at Pohick Church, 9301 Richmond Highway. A children's tour will precede an afternoon tea with a program on colonial living. Tickets are $25 for adults; $15 for children under 12. Contact Helen Parker at 703-497-5927 or helenandjeffp@verizon.net.
"If You Lived During Slavery." 2 p.m. at the Lee-Fendall House, 614 Oronoco St. Participants will experience the house from the perspective of its enslaved inhabitants, exploring the unique differences between slavery in cities and on plantations. $7 in advance, $10 day of. Visit www.leefendallhouse.org.
Scholarship Fund Gala. 6 p.m. at the Hilton Alexandria Mark Center, 5000 Seminary Road. The Scholarship Fund of Alexandria will host, "A Splendid, Fabulous Affair," featuring an open cocktail bar and music. Previous awardees will be recognized for their achievements. Tickets are $275. Visit www.alexscholarshipfund.org.

"With Strings Attached." 7 p.m. at the Lyceum, 201 S Washington St. Attend a concert of Mozart Weber, Bach & Jazz performed by Anders Lundegard, Terry Guidetti, and the Cherry Blossom String Quartet. $25 at the door, $20 in advance. Visit www.calssicalsaxophonist.com.
Live Music: Bodeans. 7:30 p.m. at the Birchmere, 3701 Mount Vernon Ave. Honor By August opens. $29.50. Visit www.bodeans.com, honorbyaugust.com or www.birchmere.com or call 703-549-7500.
Concerts at St. Luke's. 7:30 p.m. at St. Luke's Episcopal Church, 8009 Fort Hunt Road. Violinist Marissa Regni and organist Wes McCune will perform Bach, Franck, Handel and more. $20, $15 for seniors, and $10 for students and teachers. Visit www.saintlukeschurch.net.
April 25-May 26
Historic Plant and Garden Sale. 10 a.m.-6 p.m. daily at George Washington's Mount Vernon, 3200 Mount vernon Highway, Mount Vernon. Trees, shrubs and plants that have been grown in the Mount Vernon greenhouse will be on sale. No admission required to visit the gift shop. Visit www.mountvernon.org.
April 25-May 16
"The Odd Couple." Wednesday-Saturday at 8 p.m. and 3 p.m. on Sundays. The Little Theatre of Alexandria, 600 Wolfe St. The LTA presents a twist on the traditional comedy with female characters. Tickets start at $19. Visit www.thelittletheatre.com.
Sunday/April 26
Carpenter's Shelter Cook-Off. 12-3 p.m. at Birchmere Music Hall, 3701 Mount Vernon Avenue. A fundraiser for Carpenter's Shelter, a local nonprofit. Guests will find area restaurants competing for awards. Adult tickets are $50, child tickets are $15, and VIP tickets are $75. Tickets are on sale until Friday, April 24. Visit www.carpentersshelter.org.
"Mosaic" Opening Reception. 2-4:30 p.m. at The Associates Gallery at the Torpedo Factory, 105 North Union St. Eleven artists are celebrating the launch of a group exhibit. Find more than a dozen works of art and a dozen different desserts. Free. Visit www.torpedofactory.com.
"All About Music." 7-9 p.m. at the Lyceum, 201 S Washington St. Five local musicians will performs to raise funds for the Lombardi Cancer Center. Tickets are $50. Visit www.uniquefoundationinc.com.
April 26-May 3
"Mosaic" Exhibit. 11 a.m.-6 p.m. at The Associates Gallery at the Torpedo Factory, 105 North Union St. The Tag Gallery Presents its first all-member show. Free to attend. Visit www.torpedofactory.org.