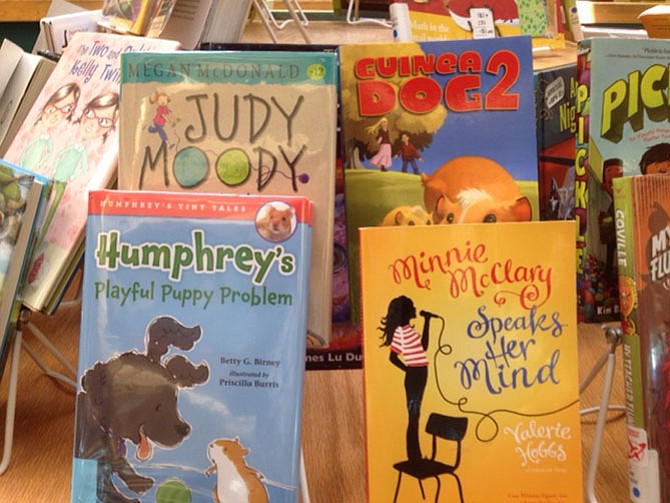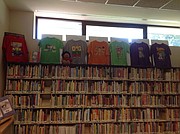 August: Heat, humidity, restless children, and squirrelly adults. Longing looks at the calendar. Parents and caregivers have run through their exhaustive list of summer activities. What's left to do?
Often some of the most overlooked resources are the ones close to home. The Potomac Library is doing events all summer long. Its summer reading program, which runs through Aug. 31, is open for signups through Aug. 9. This year's theme is "Every Hero has a Story."
Legomaniacs of all ages can come by on Monday and use their creative and building skills in the library. It has a chess club for all levels that meets on Saturdays, and Thursday morning story hours for the little ones. On Aug. 22, it's hosting a science-themed demonstration of the solar system. "I would love to see more children getting involved with STEM," says children's librarian Helena Geary. A detailed calendar of events for the library can be found at www.montgomerycountymd.gov/library/branches/potomac.html.
"Sometimes it's like Union Station here," Geary said. Known as "Miss Helena" to her pint-sized regulars, she says that the Potomac library is a haven for young readers – the children's playroom contains a playroom full of puppets and stuffed animals of literary characters such as Babar, Paddington Bear, Madeleine, and the Very Hungry Caterpillar.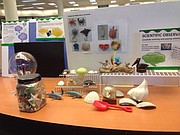 If looking for something a little more active, Potomac boasts two recreation centers. The larger of the two with more activities and open hours is the Potomac Recreation Center. "We're open to the world," said Recreation Specialist Peter Selikowitz. He added, "We're slamming most of the year — in September we start up with 52 classes, but this is kind of a lull for us." August is the time many facilities undergo their regular maintenance, so the pickings are a little slim.
If looking to take advantage of offerings at the Potomac Rec center, adjacent to Potomac Park, plan for the end of August – the facility undergoes its annual facelift from Aug. 3-16. But they plan to go out with a bang. There is one last chance to enroll kids in the Club Holiday Endless Summer Camp. "Coach Doug runs that," said Selikowitz, "he's really popular."
Campers can come from as early as 7:30 a.m. and stay as late as 6 p.m., with three-quarter day, full day, and extended care options available and take advantage of sports, games, and arts and crafts. There are still openings from Aug. 17-21.
The Scotland neighborhood Recreation Center is also closed from Aug. 9-23. But, of you don't mind travelling outside of Potomac, members at the Potomac facility can use any other Montgomery County Recreation Centers. The nearby Clara Barton Center in Cabin John is open the first two weeks in August, and will close from the Aug. 15 and will reopen Aug. 31.
August doesn't make it easy to beat the heat, but if in town, the library and rec centers can help keep little ones occupied through the dog days.
Details:
Scotland Community Center 240-777-8075
Potomac Community Recreation Center 240-777-6960
Clara Barton Neighborhood Recreation Center 240-777-4910
Potomac Library 240-777-0690