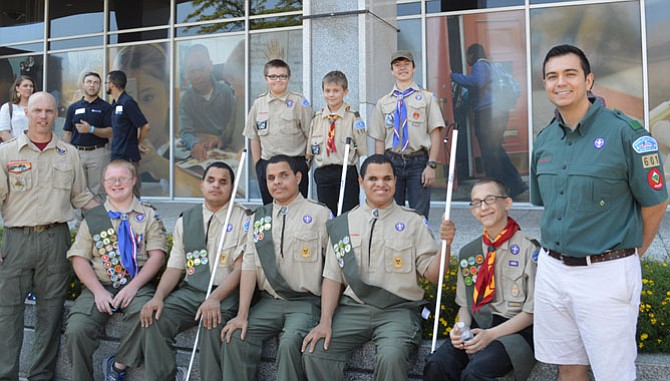 Boy Scouts from Troops 601, 1183, and 1519 provided an integrated color guard for the 25th Anniversary Celebration of the Americans with Disability Act (ADA) at the U.S. Department of Education hosted by Secretary Arne Duncan.
Scouts with disabilities and without disabilities worked together to present the colors at this government event attended by almost 300.
Participating from Troop 1183 were John Remmers, Spencer Parker, Alex Elmer, and Joseph Beal. From Troop 1519 was Eagle Scout Matthew Whitesides and from Crew 601 were brothers Leo Canto, Nick Canto, and Steven Canto with Michael Barbosa, Crew leader, and Joel Jackson, BSA District Executive.