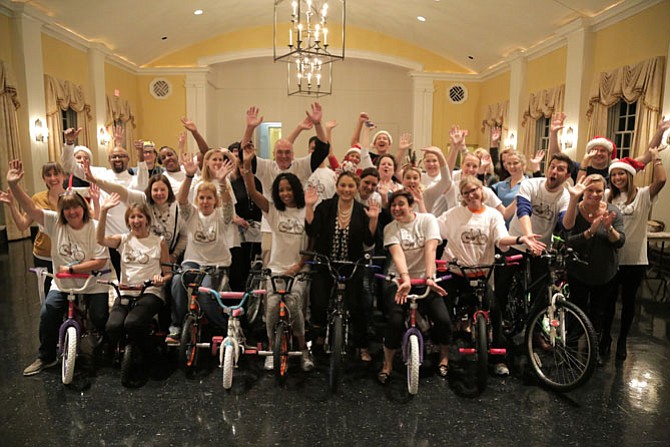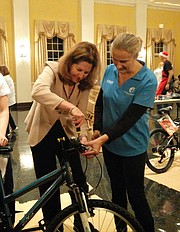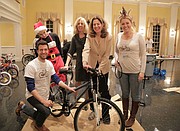 Visit Alexandria joined forces with Volunteer Alexandria in the fourth annual Bows, Baskets and Bikes charity event to build bikes for families in need as part of its Alexandria Cares team-building program for community service projects.
Held Nov. 19 at Christ Church, the event brought together local meeting planners, hoteliers and businesses to build bikes while showcasing corporate community service projects.
"Increasingly, meeting planners are looking for authentic experiences in how they can connect their attendees with the local community," said Megan Hosford, Visit Alexandria's team lead for Bows, Baskets and Bikes. "Volunteer Alexandria can provide that and fulfill the need for a corporate service responsibility component that many organizations plan for during meetings."
Vice Mayor Allison Silberberg participated in the event and praised the work of the volunteers and businesses.
"This is wonderful and meaningful work that you are doing," said Silberberg, who helped volunteers assemble bikes.

This is the second year for the partnership with Volunteer Alexandria, which helped expand the scope of opportunities for volunteers to contribute to the local community.
"This is part of our Business Shares Program," said Volunteer Alexandria Executive Director Marion Brunken. "We offer customized employee engagement opportunities through projects that support numerous nonprofits to help those in need throughout the city."
The Visit Alexandria sales team, which booked $5.9 million in Alexandria meetings and groups business in fiscal year 2015, created the Alexandria Cares program to provide meeting planners with events that give back to the local community while affording team-building experiences for attendees. This follows a trend in the meetings industry that promotes corporate social responsibility initiatives.
For more information, visit www.meetalexandriava.com.