Ongoing
Vienna Lions Club Christmas Tree Sales. Weekdays noon-8 p.m.; Saturdays & Sundays 10 a.m.-6 p.m. Through Dec. 17. Walgreen's lot, 225 Maple Ave East, Vienna. Help the Lions help the youth, vision- and hearing-impaired of our community. Fresh, live, beautiful Christmas trees, wreaths, roping, Virginia peanuts, extra-large coloring books all for sale at the best prices in Town.
Dennis Crayon and Susan La Mont Exhibit. Through Dec. 20. 1st Stage, 1524 Spring Hill Road, Tysons Corner. View the works of two accomplished artists while attending a performance of "Harvey." www.1ststagetysons.org. 703-854-1856.
Nutcracker Tea. 10 a.m. and 1 p.m. Dec. 12 and 19. The Ritz-Carlton Tysons Corner, 1700 Tysons Blvd., McLean. Delight in a contemporary twist on the beloved holiday classic by the South Riding Dance School while you enjoy afternoon tea, petite sandwiches and pastries. All children will go home with a nutcracker doll. $79 per person. www.ritzcarlton.com/tysons. 703-748-4068.
Enchanted Forest Tea. 11 a.m. and 2 p.m. Dec. 13, 20. The Ritz-Carlton Tysons Corner, 1700 Tysons Blvd., McLean. Watch a dazzling performance by the South Riding Dance School as the Snow Fairy strives to save the woodland ballerinas from the Icicle King, whom is trying to freeze over the forest. Enjoy afternoon tea, petite sandwiches and pastries. $79 per person. www.ritzcarlton.com/tysons. 703-748-4068.
Optimist Club Christmas Tree Sales. Through Dec. 19. Weekdays 2-9 p.m.; Saturdays & Sundays 9 a.m.-9 p.m. Maple Avenue West at Branch Road. Fill your holidays with the sight and scent of fresh Frasier Fir trees and wreaths, and pine garlands. Trees range in size from cute and cozy 4-feet tall to towering 12-footers. All sales benefit the Optimist Club of Greater Vienna Youth Fund. Any questions, contact at info@optimistclubofgreatervienna.org.
Trail and Ales with Caboose Brewing and Grass Roots Fitness. Mondays through Jan. 31. Caboose Brewing Company, 520 Mill Street, NE Vienna. Come Run with us every Monday night. $1 Off All Pints! All paces welcome. We will run between 3-5 miles with options to go shorter or longer. You can walk or run. Dog and stroller friendly. Contact Joann Meginley at joannandfrancine@grassrootsfitness.org.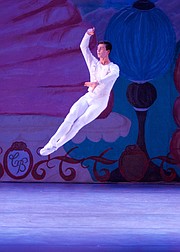 Wednesday-Saturday/Dec. 9-13
Conservatory Ballet's "The Nutcracker." Check for times. Reston Communinty Center, 2310 Colts Neck Road, Reston. More than 85 area students make holiday magic come to life performing in Conservatory Ballet's 43rd annual production of The Nutcracker. www.restoncommunitycenter.com. 703-476-4500.
Friday/Dec.11
Mayor and Town Council's Holiday Reception. 4-6 p.m. Town Hall, 127 Center Street, South, Vienna. Everyone is invited to celebrate the holidays with the Vienna Town Council at the Annual Holiday Reception at Town Hall. Free. 703-255-6304.
VBA Holiday Lunch. 11:30 a.m.-1:30 p.m. American Legion, Post 180, 330 Center St. N, Vienna. Come join for lunch and Good old-fashion holiday sing-a-long! Fees: $20 VBA members and if RSVP by Dec 9; $25 future members if RSVP by Dec. 9. Reservations highly recommended. 571-550-2483.
Holiday Tea. 2-4 p.m. Our Lady of Good Counsel, 8601 Wolftrap Road, Vienna. Adults 55 and older are invited to celebrate at a Holiday Tea. Sponsored by the Shepard Center of Oakton-Vienna and the Vienna Parks and Recreation Department, the afternoon includes tea, snacks, and dancing to the music of Tallwood Trio. $10. Reserve a ticket at 703-281-0538.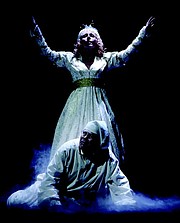 Saturday/Dec. 12
Traditional Holiday Tale, "A Christmas Carol." 1 and 4 p.m. The Alden Theatre, 1234 Ingleside Ave., McLean. Perhaps the best loved holiday story of all time, Theatre IV's adaptation of Charles Dickens' classic is particularly suited to children. $10, $15. http://mcleancenter.org/alden-theatre. 703-790-0123.
Coffeehouse Talk. 7 p.m. Caffe Amouri. 107 Church St. NE, Vienna. It's the season of pie, stuffing, and mashed potatoes. So what's the real deal with carbohydrates? A conversation with Patricia Collins, MA, MS, RDN, LNT, LPC. www.caffeamouri.com.
CHO Christmas Store. 10 a.m.-12 p.m. Vienna Presbyterian Church, 124 Park Street, NE, Vienna. Last year because of the generosity of the community and churches, we were able to make Christmas a very special time for 450 children in this area at our annual Christmas Store. We are collecting gently used jackets and bikes, new toys, gift cards for teens, and food gift cards for the Store. Volunteers are also needed to help clients shop. For more information, call CHO at 703-861-7614 and leave a message in box #1. Any overall questions, contact at edjporter@gmail.com.
Model Railroad Open House. 1-5 p.m. Vienna Railroad Station, 231 Dominion Road NE, Vienna. Celebrate the holidays seeing and hearing model trolleys and trains including Thomas and some of his friends and the Polar Express on display and in operation. Great family fun and activity for the young and young at heart. www.nvmr.org. 703-938-5157.
Pancake Breakfast and Santa Arrival. 8 a.m.-noon. Vienna Volunteer Fire Department, 400 Center St., South, Vienna. All you can eat pancakes, sausage, bacon, juice and coffee. Santa Claus will make his arrival at 10:30am to greet all. There will also be tours of the fire equipment available.Free-$8. joanie@vvfd.org.
Vienna Jammers Show. 1:30-3 p.m. Jammin' Java, 227 Maple Ave. E, Vienna. Get ready to get your foot tappin' and head boppin' as you take a musical journey with Vienna's very own youth percussion ensemble. The members of the ensemble use a combination of traditional and
non-traditional instruments. http://jamminjava.com/event/988317. 703-255-1566.
Community Irish Ceili and Set Dance. 6:30-10 p.m. Frying Pan Park Visitors Center, 2739 West Ox Road, Herndon. Call for directions, 703-437-9101. Wear flat, comfortable shoes and lightweight clothing. Holiday headgear for a chance at an extra door prize ticket. $15. 703-631-9179.
Troop 55 Open House. 10 a.m.-2 p.m. St. Francis Episcopal Church, 9220 Georgetown Pike, Great Falls. The Boy Scouts of Troop 55 would like to warmly extend an invitation to all WEBELO 2 Cub Scouts, 5th, and 6th grade boys to attend an open house. RSVP to Raymond Merrill at raymond.merrill@gmail.com.
Sunday/Dec. 13
"Welcome to Our World." 10 a.m. Great Falls Methodist Church, 10100 Georgetown Pike, Great Falls. a musical for Christmas written by Claire Cloninger and Robert Sterling. The musical includes traditional carols, newer praise songs and, of course, original material. There's something for everyone in the family. www.greatfallsumc.org. 703-759-3705.
Christmas Festival. 6-7:30 p.m. Lewinsville Presbyterian Church, 1724 Chain Bridge Road, McLean. The church choirs will be joined by a string ensemble as they prepare for Christmas with a program entitled "Dance and Sing! Christ is Born!" The music includes those carols written with the rhythms of dance of many styles as well as songs about dance, including the final movement of the Bach Brandenburg Concerto No. 5. The program will be followed by dessert in St. Andrews Hall. Free. www.lewinsville.org.
Colonial Wassail. 1-4 p.m. Claude Moore Colonial Farm, 6310 Georgetown Pike, McLean. In the dead of winter the Claude Moore Colonial Farm's apple trees need encouragement to bear well in the coming year. Gather in the Farm's orchard to wassail the trees with singing, dancing and chants to ensure a "howling crop." Enjoy hot spiced cider, sugar cakes, a roaring bonfire and 18th-century games. Adults, $3. 3-12 years, $2. Under 3, free. Weather permitting. www.1771.org.