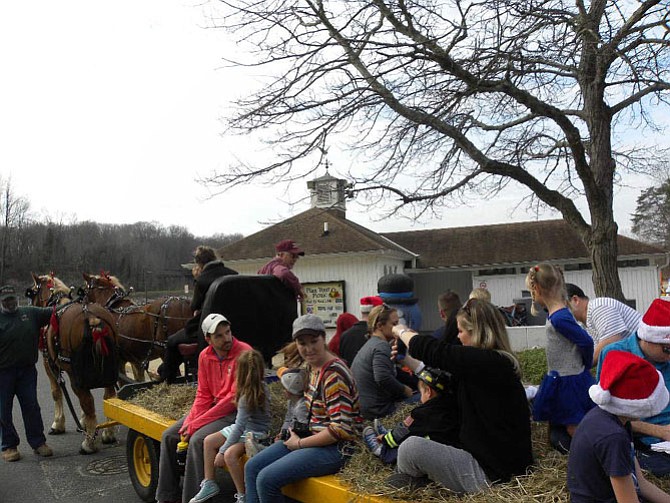 Photo Gallery
Lake Accotink Hayrides 2015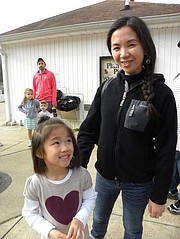 Click Photo for Flash
"We promised a campfire and they're gonna get a campfire," said Lake Accotink Park's Julie Tahan.
Holiday music blared through the park as Santa held court at the pavilion despite temperatures in the 70s on Saturday, Dec. 12.
Howard Hall, of Harmon's Hayrides and Carriages, pointed to a picture of himself driving the horse-drawn hayride a few years ago at a snow-covered Lake Accotink Park. He was wearing a heavy coat then. "The wind across the lake just whistled," he said. Today, he is wearing a short-sleeved shirt.
Although the most popular activity of the day was the horse-drawn hayride pulled by two elegant Belgian draft horses, revelers also posed for pictures in front of inflatables and rode a tractor-pulled hayride that went over the footbridge into the trail.
While waiting for the horse-drawn hayride, people also visited Santa and posed for pictures. Or, played in the sandy area, as Hugh Keaney, 2, of Lorton, did.
Alas, the roaring lakeside campfire remained mostly deserted.
Colin and Winnie, 5, Miller and Ann McElhatton, of Springfield, have been coming to the park's holiday event for five years. This is where they see Santa. It is better than being at the mall, said Ann.
"It's a nice event. People enjoy it every year," said Tahan.