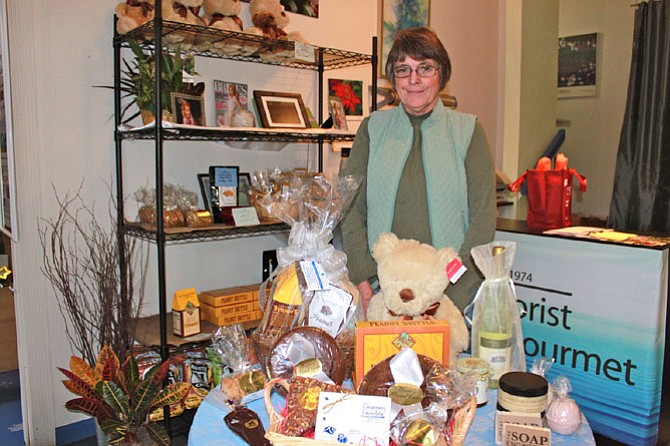 Longtime Lake Anne business owner Linda Fuller retired both herself and her shop, Lake Anne Florist, last week.
The shop will reopen Saturday, Feb. 7 as an expanded Chesapeake Chocolates.
"She had talked about it for a while and I had thought about it for a while," said Chesapeake Chocolates owner Doris Tyler.
Visitors from Reston and beyond who have been to Lake Anne Florist would have met Tyler - or smelled the chocolate - in a nook of the space. Fuller rented the space and subleased it to Tyler.
Tyler is both "excited and apprehensive" about the change.
"We're not just expanding the chocolate shop," she said. "We're also expanding other items."
Like Lake Anne Florist, Chesapeake Chocolates will offer giftables throughout the year.
Saturday is the same day as the annual Camp Sunshine Freezing for a Reason polar dip in the frigid Lake Anne waters. Tyler said 10 percent of the proceeds from grand opening sales that day will go to Camp Sunshine, a year-round camp dedicated to children with life-threatening diseases. The camp also offers bereavement sessions for families who have lost their children due to these illnesses.
The new Chesapeake Chocolates can be reached by phone at 703-620-0082. More information can also be found at http://cheschoc.com.