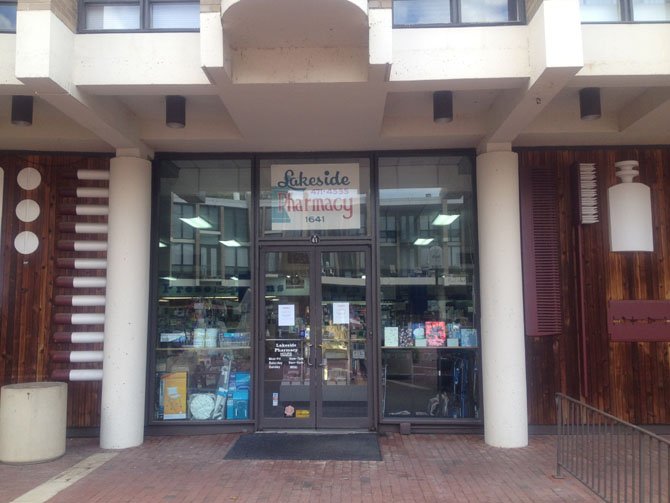 Located between Baron Cameron and Sunset Hills Road, Lake Anne Plaza and the adjacent neighborhood are the nucleus of the original Reston development. An important part of Reston's development is its five village centers and town center. Lake Anne was the first village center built. Architect James Rossant was hired to design Lake Anne to emulate the Italian coastal town of Portofino.
Reston founder Robert E. Simon Jr. resides at the Heron House which overlooks Lake Anne Plaza. Development in Reston began after Simon bought 6,750 acres of undeveloped land in Fairfax County in 1961. Construction of Reston's Lake Anne Plaza began in 1963. One of the businesses which opened at the location was Lakeside Pharmacy.
LAKE ANNE also has an art gallery, the Reston Historic Trust Museum, shops, and a senior citizens' fellowship house.
Lakeside Pharmacy, which has been at Lake Anne Plaza for 44 years and was operated by owner and pharmacist Larry Cohn, will be closing Sept. 22. "I am sorry to see the pharmacy close," said Reston resident and real estate agent Dee Rawski. Rawski works at the Long & Foster Real Estate office at Lake Anne Plaza. "A lot of businesses depend on walk in customers and they do not get as much of this as at the Reston Town Center."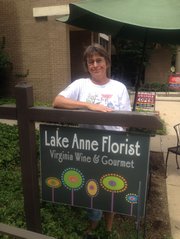 "It is coincidental that some of the businesses are closing," said Linda Fuller, owner of Lake Anne Florist. "They all faced individual issues as to why they are closing." Fuller has operated her florist business for over 40 years, and now is looking to put her business on the market. In addition to selling flowers, Lake Anne Florist vends wine, peanuts and chocolates.
Lake Anne Plaza hosts numerous seasonal events throughout the year including a popular Saturday farmers market, which begins in May and continues until October. It also hosts a summer concert series and a popular August Jazz and Blues festival. However, Lake Anne lacks the parking facilities of the neighboring Reston Town Center, which offers more than 50 retail shops, 30 restaurants, a multi-screen cinema, and a Hyatt Regency Reston Hotel.
Lakeside Pharmacy was the last original store at Lake Anne. The space was sold to an investor last spring with the hope the store would remain in operation. Yet talks with a new, independent pharmacy did not materialize. Other Lake Anne businesses are changing hands or have been closing. Jasmine Cafe, a locally owned restaurant on the plaza, closed in April. The Lake Anne Coffee House is now for sale. The Cupcake Ladi and the health juice bar New Family Naturals also recently closed. "We will miss Larry Cohn and wish him all the best in his retirement," said Eve Thompson, a real estate agent who has owned property at Lake Anne since 2000.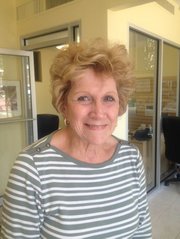 "What makes Lake Anne different from other business locations is Lake Anne commercial spaces are owned by individuals with limited business oversight," said Thompson, a member of the Lake Anne Plaza Merchant Committee. "We have begun to implement rules regarding the types of businesses which can operate at our location." Lake Anne Plaza has long had no uniform landlord-tenant plan, and each unit is subject to different terms and standards.
Not all businesses at Lake Anne have struggled. "We have had our best year yet and exceeded our expectations," said Vicky Hadjikyriakou, owner of Kalypso's Sports Tavern. Located at 1617 Washington Plaza, the tavern has had an increase in customers. "The redevelopment should bring in more business," said Hadjikyriakou. "The trick will be getting through the construction period." The family restaurant Cafe Montmartre which opened at Lake Anne Plaza in 1997 has also been doing well. Reston's Used Book Shop, the last bookstore in Reston, has kept a brisk business.
Prescriptions on file at Lakeside Pharmacy will be transferred to the CVS at Plaza America. Cafe Lakeside, the breakfast and lunch counter located in the pharmacy closed in February. The waterfront space that houses Lakeside Pharmacy is not slated for redevelopment as part of Lake Anne Development Partners' (Republic Development) plan for the area. Because the pharmacy is in the historic part of Lake Anne, it cannot undergo big changes. Nearby areas such as the current parking lot at Lake Anne Plaza, a grove of trees owned by Reston Association and Crescent Apartments are included in the plan, which includes 60,000 square feet of new retail space, up to 82,500 square feet of office space, and 1,037 residential units.
Lake Anne Development Partners LADP, a division of Republic Land Development, was chosen last summer to revitalize the county-owned affordable housing neighborhood. As Lake Anne Plaza has historic designation it will not be redeveloped. Yet retail additions are planned for where Lake Anne Plaza's current parking lot is located, and developers envision a stronger retail atmosphere. Republic Land Development is reviewing options for a boutique grocery store at Lake Anne Plaza, similar to a Trader Joe's.
THE ENTIRE REDEVELOPMENT is expected to take 10 to 12 years, and is divided into five phases with minimal disruption to the existing community and providing temporary parking solutions. Construction on Phase 1 is expected to begin mid-2015. LADP's plans are scheduled to go before the Planning Commission in a public hearing Nov. 5. If the planning commission recommends approval, the plan will go to the Board of Supervisors Nov. 18. "I think businesses will be attracted to the redevelopment at Lake Anne," said Linda Fuller. For more information on Lake Anne visit lakeanneplaza.com.