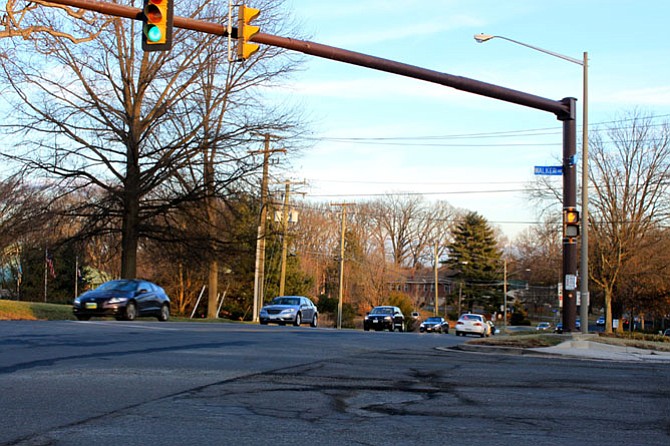 Due to erratic weather conditions, roadwork on Georgetown Pike is moving slower than originally anticipated.
The historic byway running through the village was supposed to be finished by the end of November. According to Virginia Department of Transportation Communications Representative Jennifer McCord, the exact date of completion will only be known when there is a break from threats of snow and ice.
"Once there's a good break in weather and temperatures the paving should take about 3-4 weeks once they restart work," she said.
The project began in August. At the time, most of the paving was done during the night. When the temperatures dropped in late November - turning the roadways into ice overnight - the repaving project resumed during the day. Finally, the project was put on hold.
"There were a few potholes on Walker Road, they filled those," she said.
Those potholes were filled early during the last week of January.
McCord said there is only 10 percent of the paving left around three intersection of the village. As cars continue to roll over the unpaved road and as ice continues to break it up, VDOT will continue to repair the potholes until the road can be finished.
"They're going to keep maintaining the milled pavement," she said.