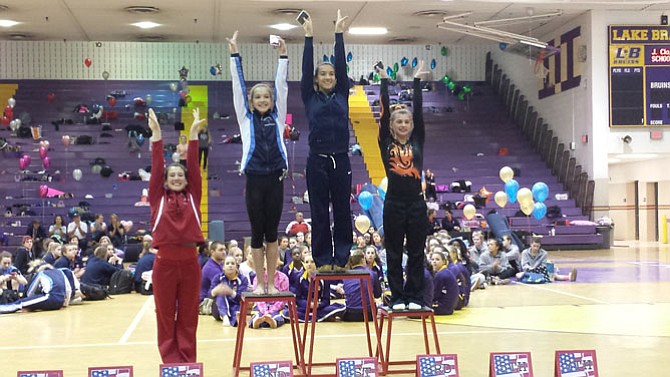 Another stellar performance from senior Sophie Hatcher wasn't enough to save the Washington-Lee gymnastics team.
One week after winning the all-around competition for Conference 6, the most competitive conference in the region, Hatcher stood atop the medal stand at the 6A North region meet, having won the all-around with a score of 37.65.
From a team standpoint, however, the three-time defending region champion Generals placed third, meaning no state berth.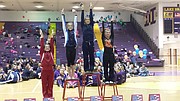 After finishing runner-up for three straight years, McLean won the region championship with a score of 144.425 on Feb. 11 at Lake Braddock Secondary School. Battlefield finished runner-up with a score of 141.025, followed by W-L (139.525) and Robinson (137.825).
"If you looked at the individuals, there were only one or two [Battlefield] kids up on the medal (stand)," W-L head coach Joe D'Emidio said, "but they had better depth than we did."
While W-L fell short of states as a team, Hatcher will represent the Generals as an individual.
"I'm obviously really, really happy that I got first and I'm really excited to compete at states, but we were really hoping to make it to states (as a team) today," Hatcher said. "But although we didn't make it, I'm still really, really proud of what we've all done this year. We didn't even know if we would make it to regionals and the fact that we made it here [is an accomplishment]. We still got third."
South County sophomore Collea Burgess, last year's all-around champion, attended this year's region meet but did not compete. Burgess said her club coaches (Apollo Gymnastics) did not want her to compete.
Hatcher finished first on vault (9.625) and beam (9.45), third on floor (9.65) and fifth on bars (8.925).
"Sophie was, again, on a roll," D'Emidio said. "She won the all-around at conference and here she is, not missing a beat. We just hope that beat keeps going all the way to states. We're following her excitement and the team is still excited for her that she's advancing."
Hatcher's twin sister, Annie Hatcher, also qualified for states on floor (fifth, 9.55) and vault (fifth, 9.475).
The state meet is scheduled for Feb. 20-21 at Patriot High School.
Washington-Lee won't be the only Arlington school sending gymnasts to states.
Yorktown freshman Bella Kane placed second in the all-around with a score of 37. It was just the second time all year Kane had competed in the all-around.
"I'm just so excited," Kane said. "I really wanted to make it to states. I was confident that I would make it on one event, but I was very surprised I made it on all-around."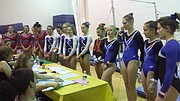 Kane was limited for most of the season after breaking her left thumb. She competed in the all-around for the first time during the Conference 6 meet on Feb. 2, where she qualified for regionals.
At the regional meet, Kane placed second on bars (9.375), third on vault (9.525), tied for eighth on floor (9.45) and finished 13th on beam (8.65).
Kane's bars performance came in a small gymnastics room at Lake Braddock, after there was a problem with the equipment in the main gym.
A judge instructed fans and fellow gymnasts to be quiet during Kane's routine, but onlookers ended up cheering, which Kane said she prefers.
"If it was too quiet, I would have gotten a little bit nervous and distracted," Kane said. "I'm better when people are cheering for me."
Yorktown's Juliette Mitrovich qualified for states on bars (third, 9.05) and beam (eighth, 8.825). Olivia Zavrel also qualified on bars (seventh, 8.825).