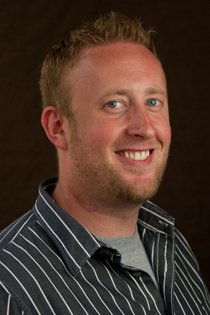 Jon Roetman is an award-winning sports editor with The Connection Newspapers. He joined the company in August 2009, covering Alexandria, Mount Vernon, Arlington and Potomac, Md., and now contributes to coverage in Burke, Springfield, Fairfax and Fairfax Station, as well.
Roetman joined The Connection after more than three years at the Hobbs News-Sun, a daily newspaper in Hobbs, N.M., where he covered high school and small college sports. The News-Sun promoted Roetman to sports editor after two months as a sportswriter.
The Portland, Ore., native graduated from the University of Oregon in 2005. He contributed to the student newspaper, the Oregon Daily Emerald, as a freelancer or staff writer for three years, including covering the football and men's basketball teams.

Recent Stories
W-L, Yorktown to compete with McLean for regional berths.
The Washington-Lee gymnastics team won its invitational meet on Saturday.

Hard-nosed defense, Coach Baker's preparation key during 13-1 start.
The Langley girls' basketball team defeated Langley 44-25 on Jan. 23 to improve to 13-1.
TC beats West Potomac to improve to 5-1 in Conference 7.
The T.C. Williams boys' basketball team will face Woodson on Friday.

Bulldogs use 16-2 run to blow open close game.
The Westfield boys' basketball team is 13-1.
Junior scores 30 points, including game-winner against Gonzaga.
Bishop O'Connell came from behind to beat Gonzaga on Monday.
Highlanders finished state runner-up in 2014.
The McLean gymnastics team finished state runner-up last year.
Senior wins all-around by more than 3 points.
Fairfax gymnastics team finishes runner-up to McLean.

Royle scores career-high 18 points against Westfield.
Oakton defeated Westfield 63-46 on Jan. 9.

Titans beat 2014 region finalists Woodson, Lake Braddock.
T.C. Williams defeated Lake Braddock 69-58 on Tuesday night.
Local coaches and athletes share their feelings about the relationship between parent/coach and child/athlete.