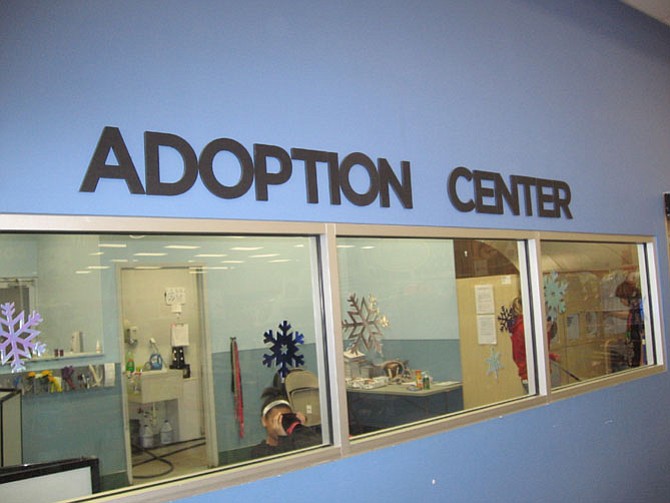 Thinking of acquiring a pet dog or cat for yourself or the family? If so, then consider the dog and cat rescue organizations in the area who offer for adoption a multitude of healthy animals of different breeds, types, ages, and sizes. Through their efforts in partnership with Petco and PetSmart in the Route 1 corridor and other retail stores elsewhere in the Mount Vernon region, there are a large selection to choose from.
Here are a few organizations offering dog and cat rescue services, dog obedience training and, for some very motivated owners who have an interest and whose dog qualifies, there is a therapy dog training and certification program.
Last Chance Animal Rescue partners with 30 Petco and PetSmart retail stores in Maryland, D.C., and Virginia. They are a regionally-based non-profit that annually places 10,000 cats and dogs for adoption. They acquire cats and dogs by visiting high kill shelters in eight states and bring them to the metro area to display them at various retail stores and other venues to gain visibility and adoption opportunities for homeless or abandoned cats and dogs, while also feeding, housing, and caring for the animals.
Last Chance Animal Adoption Center partners with Petco at 6612 Richmond Highway. The center is located inside the Petco retail store, and is managed by volunteers seven days a week. Last Chance has similar partnership programs throughout the metro Washington area. Its mission is "to minimize the euthanasia of homeless pets through adoption and providing low cost high quality spay/neuter for both dogs and cats."
OBEDIENCE training is another type of service offered through Petco for dog owners. For a select number of dogs and their owners, the obedience training can result in their owners being offered an opportunity for their dogs to be trained as therapy dogs who, if they pass a rigorous training program, will receive certification and authorized to visit and provide comfort to sick patients of all ages in residential homes, nursing homes, and hospitals. Certified Mentor Dog Trainer Mike Tomai, a part-time Petco employee, said that visits by therapy dogs to sick and elderly is a great source of comfort and love to a needy person. Therapy dog training takes approximately 12 weeks.
For a dog to be awarded a certification as a Canine Good Citizen, and be eligible for Red Cross Therapy Certification, the dog and his or her owner/handler must pass a 10-point certification program.
Tomai works full time as a 6th grade school teacher at Fort Belvoir. Tomai was born and raised on a farm and has been around and working with animals all his life and stated his affection for the work training dogs.
Those interested in entering an obedience training program and/or having their dog considered for training and certification as a therapy dog may contact Tomai at: mtomai@gmail.com or call 321-626-124 or visit Petco.
American Red Cross Therapy Dog Certification Test Requirements include:
Accepting a friendly stranger

Sitting politely for petting

Appearance and grooming

Out for a walk on a loose leash

Walking through a crowd

Sit and down on command and stay in place

Coming when called

Reaction to another dog

Reaction to distractions

Supervised separation
Norah Atchue, who has three therapy dogs, said, "I visit hospitals, nursing homes, and a kid's library reading program with my three certified therapy dogs: Mojo, Stout, and Sophie. It has been so rewarding to see how happy people are to see my dogs. People whose pain is severe smile to see the dogs; sick kids who are in-patients kiss my dogs, and military men who are in PTSD units hug my dogs. It is a priceless experience for me." Atchue and her therapy dogs regularly visit U.S. military personnel assigned to the PTSD unit at the Fort Belvoir community hospital.
ANOTHER non-profit animal rescue organization visiting the Belle View Shopping Center in Mount Vernon, Animal Allies, was presenting rescue cats at the retail store, Pro Feed. Animal Allies is an all volunteer organization concentrating on placing cats for adoption. Last year they placed 204 cats for adoption.
Its mission statement: "Animal Allies is a non-profit, all volunteer, no kill organization dedicated to the rescue of homeless and abandoned animals. AA is devoted to curbing the overpopulation of animals through trap, neuter, and return (TNR) efforts as well as educating the public about the importance of spay/neuter programs. AA volunteers foster in their homes lost, abandoned, or stray animals until loving homes can be found. All animals in their system are vetted to check for disease and spayed and neutered to stop the cycle of unwanted animals."
Visit www.animalallies.com or call 703-940-9183.