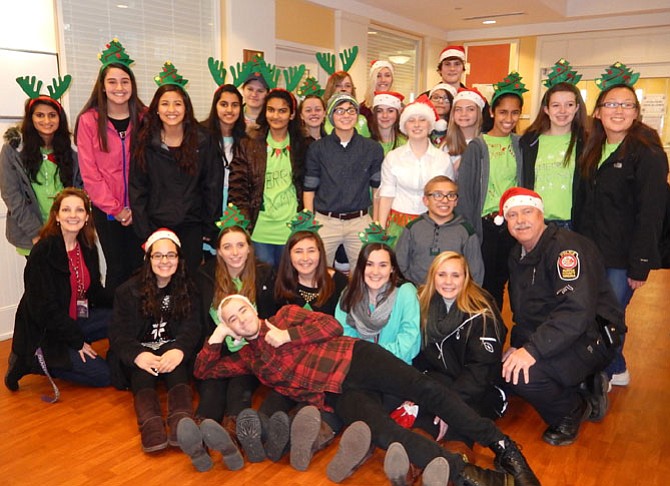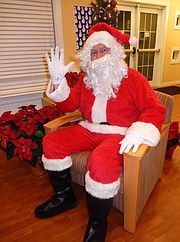 Police officers from the Fair Oaks District Station, plus students from Chantilly and Centreville high schools, helped bring Christmas to the Katherine Hanley Family Shelter. On Dec. 19, they brought new, unwrapped toys to the Fairfax shelter, which serves mothers and young children.
Participating were 30 members of Chantilly's Photography Club and their teacher/advisor, Betty Simmons; five members of Centreville's First Responders Support Club, which supports local fire and police stations; and six members of Centreville's UNICEF Club, which raises money for that organization.
The event also included a party with refreshments. While the shelter parents picked out presents for their children, some of the students helped wrap them. Meanwhile, other students did holiday-themed crafts projects with the children and took photos of them while they sat on Santa's lap. Playing the role of Santa was MPO Wayne Twombly of the Fair Oaks District Station.