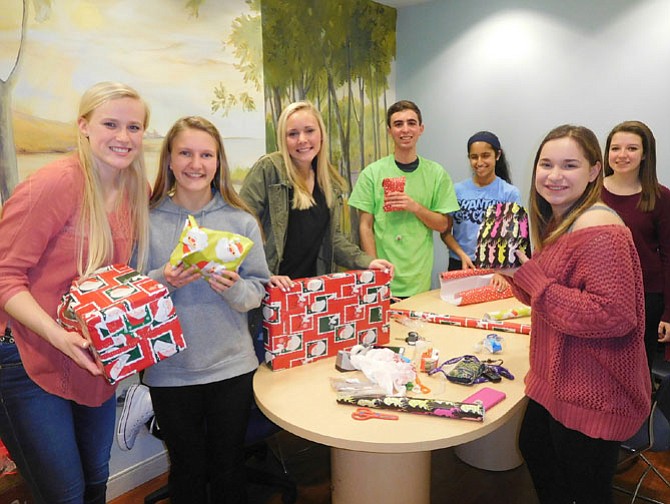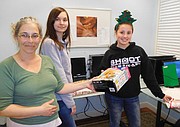 See more Hanley Shelter photos on Facebook.
Christmas came early at the Katherine Hanley Family Shelter, courtesy of the third annual Gift of Giving event. It was held Dec. 18 and put on by Chantilly High photography students and members of the Fair Oaks District Police Station.
"Sixty-five students collected gifts — enough so that each of the 28 children currently at the shelter could have five presents," said Photography Club sponsor and teacher Betty Simmons. "And the police brought gifts, too."
Capt. Chris Marsh, commander of the Fair Oaks station, came to the shelter, along with some other officers, including MPO Wayne Twombly, who dressed up as Santa Claus for the shelter children. And the students organized the gift-donation room where parents could select presents for their children, and children could pick out gifts for their parents.
The Chantilly students also did crafts with the children while their parents went Christmas "shopping," gift-wrapped the present selections and then served dinner to the children.