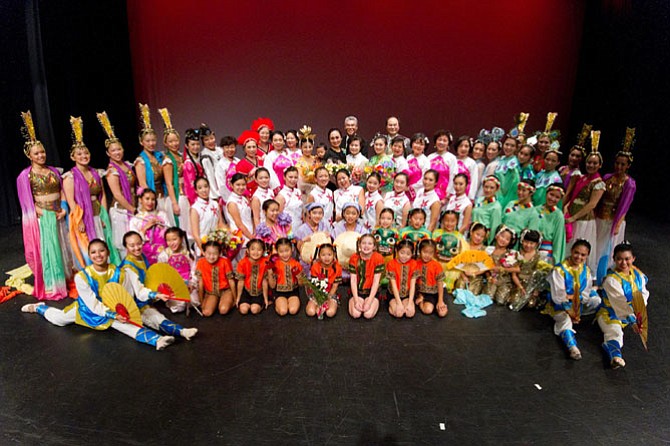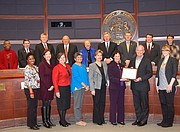 On Tuesday, Jan. 13, the Fairfax County Board of Supervisors recognized the Arts Council of Fairfax County for its new Global Arts Initiative for which the organization received an Arts Works grant from the National Endowment for the Arts (NEA).
The purpose of the Global Arts Initiative is to promote and support Fairfax County's diverse arts traditions through direct funding of ethnic and immigrant artists and arts programs. Through this pilot program, the Arts Council will play a leadership role in supporting and showcasing the County's diversity, introducing hundreds of thousands of residents to new art forms and outstanding arts programming taking place right in their own community.
"We are so pleased to have been recognized by Chairman Bulova and the Board of Supervisors for our new Global Arts Initiative. This initiative will serve as a catalyst for future community building strengthening our ethnic and immigrant artists and arts programs," said Linda S. Sullivan, president & CEO, Arts Council of Fairfax County.
As an expansion of the Arts Council's existing Project Support Grants program, this new initiative is designed to reach out to diverse audiences and support arts programming that reflect cultural traditions from around the world through the creation and presentation of visual arts, dance, music, poetry, theater and multidisciplinary festivals.
The Global Arts Initiative has been made possible in part through a NEA grant for which the Arts Council is currently seeking matching funds from corporate sponsors.
Fairfax County artists and non-profit arts organizations may apply to this new initiative by Feb. 18. For more information or application guidelines visit http://artsfairfax.org/grants/applicants or call Rachelle Etienne-Robinson, Grants Coordinator, at 703-642-0862 x6.