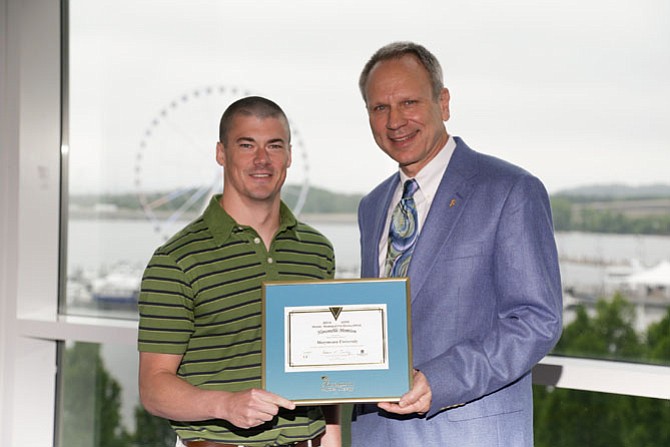 Physical Therapy students at Marymount University raised $5,700 for research in their field and were honored by the Foundation for Physical Therapy with an honorable mention award at its annual gala, held last month in National Harbor, Maryland.
The gala was held during the American Physical Therapy Association's Next Conference and Exposition. Students from 146 schools across the country raised $275,423 to support research.
Skye Donovan, chair of Marymount's Department of Physical Therapy, said students used apparel sales, happy hours and other events to raise the funds. Adjunct faculty member Dr. Steve Tepper kickstarted the campaign with a private donation.
Given the success of the department's first 5K road race, held in April, Donovan said a portion of the fund's raised from next year's event will go toward the foundation. In addition, Tepper pledged to match the amount raised by the students, up to $5,000.
Marymount University offers a three-year graduate program that leads to a doctor of physical therapy degree. The employment rate for all Marymount DPT graduates is 100 percent within six months of passing the licensure exam. For more information, go to marymount.edu.