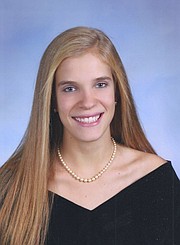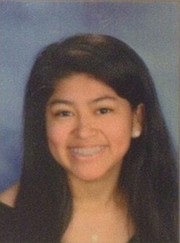 The following graduating high school seniors from the Fairfax County communities were honored as Apple Scholars by the Apple Federal Credit Union. Each student received a $4,000 scholarship at a gala breakfast celebration on May 28.

Sreya Atluri – Thomas Jefferson High School
Jenna Bayer – Oakton High School
Stephanie Dugan – Chantilly High School
Jennifer Groth – Robinson Secondary School
Mahnoor Khurshid - Stuart High School
TraMi Ly – Annandale High School
Ky Nguyen – Annandale High School
John Nicopoulos – Fairfax High School
Lisette Obando Pardo – Fairfax High School
Kelly O'Meara – West Potomac High School
Jose Orellana Martinez – Mountain View High School
Daniel Vedova – Herndon High School
Apple Federal Credit Union's dedication to the advancement and impact of education in the Northern Virginia community was supported in 2015 thanks to the institution's philanthropic arm, the Apple FCU Education Foundation. Scholarships totaling $132,000 were awarded by Apple FCU to a total of 33 high school seniors from across Northern Virginia.
Because the Foundation believes that strong communities are built through individual contributions, the scholarships are awarded to students who have demonstrated a commitment to helping their school and/or community. This year's 33 "Apple Scholars" were selected from over 300 applications that were reviewed by a committee of 30 judges from the Apple FCU membership community.
To learn more about the Apple FCU Education Foundation, visit AFCUFoundation.org or contact Mike Engley at 571-321-1800. For more information on Apple Federal Credit Union and its products and services, call 703-788-4800, or visit AppleFCU.org.