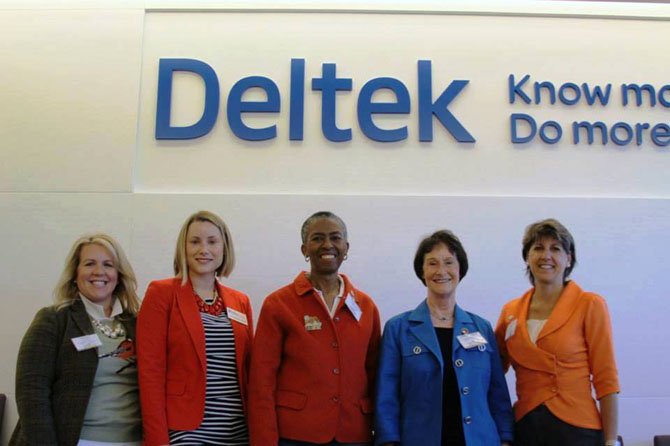 Turn $5 into $25,000
Interested organizations can continue to donate to the Jeans Day initiative through Dec. 15. And individuals who wish to take part in this initiative may donate online via Apple Federal Credit Union or drop off a donation at any Apple Federal Credit Union branch.
3 WAYS TO DONATE:
Donate online through Jeans Day 2013 financial partner, Apple Federal Credit Union. Can't access or don't have a Facebook page? Donate directly to the Apple Federal Credit Union PayPal account. One can also donate through the Apple FCU Foundation.
Cash donations will be accepted at any of Apple Federal Credit Union's branch locations. Mention "Ending Homelessness in Fairfax County" to the teller at the time of deposit.
Checks will be accepted at any of Apple Federal Credit Union's branch locations. Make checks made payable to PEH/CFNCR and mention "Ending Homelessness in Fairfax County" to the teller at the time of deposit.
One may also mail checks or money orders to:
The Community Foundation for the National Capital Region
1201 15th Street NW, Suite 420
Washington, DC 20005
For all checks, reference "Homelessness" in the memo section.
Where are the donations going?
All funds raised go directly to the Partnership to Prevent and End Homelessness. This fund not only supports rapid re-housing activities, but also provides resources that tackle multiple prevention issues
Fairfax County — Casual Friday got a twist on Friday, Oct. 18, as thousands of employees throughout Fairfax County became denim do-gooders by throwing on a pair of jeans to help prevent and end homelessness.
Deltek, Inc., the Herndon-based global software and information solutions company, kicked off the third annual Jeans Day in Fairfax County by hosting a fundraising breakfast. The company, founded in 1983 by Don deLaski and his son Kenneth, hosted one of the first Jeans Day events in Fairfax County.
"We were excited to see Deltek host this challenge breakfast that welcomed businesses, nonprofits and other community leaders interested in helping to make jeans day a huge success this year," said Dean Klein, director of Fairfax County's Office to Prevent and End Homelessness (OPEH). "Even though we continue to have great support from longtime supporters, we also saw so much energy and enthusiasm from new partners."
Launched in 2011 by OPEH, Jeans Day is a popular fundraiser for homelessness and other causes nationwide. Companies invite employees to wear their jeans to work in exchange for a $5 contribution to fight homelessness. Since 2011, Jeans Day has involved more than 200 organizations representing more than 10,000 employees.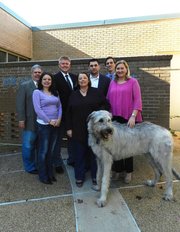 Jeans Day 2013 was hosted by The Fairfax County Chamber of Commerce, in partnership with the Fairfax-Falls Church Community Partnership to Prevent and End Homelessness, The Connection Newspapers and Apple Federal Credit Union.
This year, Jeans Day participants had a special challenge, and an opportunity to turn $5 contributions into $25,000.
"We were selected to receive a $25,000 Challenge grant from the Phillip Graham Fund to support the 3rd Annual Jeans Day event," Klein said. "This exciting grant helped us challenge businesses, schools, faith groups and individuals to help us to meet a larger goal of $25,000."
When the county meets its $25,000 goal, the Phillip Graham Fund will provide a matching $25,000, according to Ted Lutz, a member of the governing board of the Fairfax-Falls Church Community Partnership to Prevent and End Homelessness and the Phillip Graham Fund.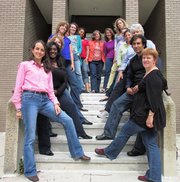 Nearly 3,000 children, women and men face homelessness and the threat of severe temperatures and hunger today in the Fairfax County-Falls Church community. The majority of people without homes in the community are children and working families. Homelessness affects everyone, with social and economic costs to the community, including increased public costs for medical care and education.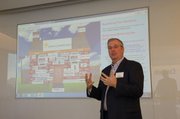 "The need is so great in our community," said Kathy Albarado, CEO of Helios HR in Reston. "Jeans Day is a fun, easy way to spread awareness of homelessness in Fairfax County and engage your team while giving back. Think about the impact we could make if everyone collectively wore their favorite pair of jeans on Jeans Day."
"We applaud Helios HR for stepping up to support the great work to end homelessness that has already been so successful in our community," said Fairfax Chamber President & CEO Jim Corcoran. "Northern Virginia organizations like Helios step up every day to support our community in many ways, but we're especially excited about this opportunity because it's a chance for their employees to get involved directly."
"I am so pleased to see how many individuals and businesses have signed on to help us in our fight to end homelessness," said Fairfax County Board of Supervisors Chairman Sharon Bulova. "I continue to urge those who have not already committed to take this simple and fun opportunity to help us assist those in need. As we continue to work together, I feel confident that we will be able to prevent and end homelessness as we know it in the Fairfax-Falls Church community." For more information about homelessness in Fairfax County, go to http://www.fairfaxcounty.gov/homeless/.