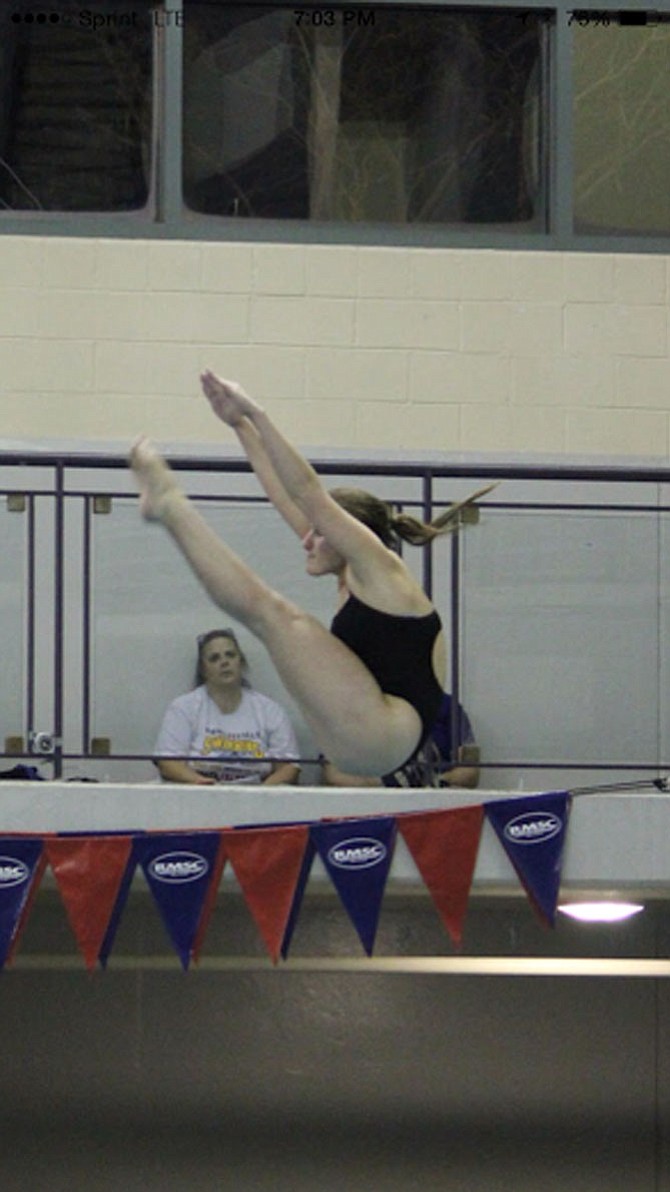 Churchill diver Elaina Faerber prefers to spend half of each meet by herself. Maybe the junior will listen to some mellow country music, maybe she'll pick Gavin DeGraw. She spends the other half laughing and dancing with friends, trying not to get caught up in the moment.
Faerber's approach helps her deal with the pressures of competition. She performed under the championship spotlight on three occasions during the 2014-15 season, and each time Faerber came through when it mattered most.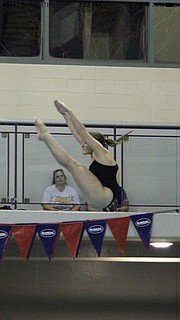 Faerber captured metro, regional and state diving championships this season, finishing 1-2 at each event with Churchill teammate Kali Becker.
"I didn't put any pressure on myself after winning metros to win the other two," Faerber said, "because I had never been to regionals or states."
Faerber won metros with a score of 479.9 in early February. On Feb. 14, Faerber turned in what she called her best performance, winning the 4A/3A West region title with a score of 457.8.
"The dives that were my harder dives, I did the best [during regionals]," Faerber said, adding that she had a lot of fun during the event.
On Feb. 20, Faerber earned her third title of the year, winning the state championship with a score of 451.05.
The Churchill girls' swim and dive team also won metros for the second year in a row.
Faerber got into diving at the age of 5, thanks in part to her older brother Timothy, a 2012 Churchill graduate who dives at the University of Michigan. She started at East Gate pool in Potomac, where she is still a coach, and hopes to continue diving after high school.
With the 2014-15 high school season coming to a close, Faerber will transition to competing for Dominion Dive Club.
"I would love to [compete in Division I or Division III] college diving; that's basically my goal," Faerber said. "Every diver's dream is to go to the Olympics, but that's a long shot."