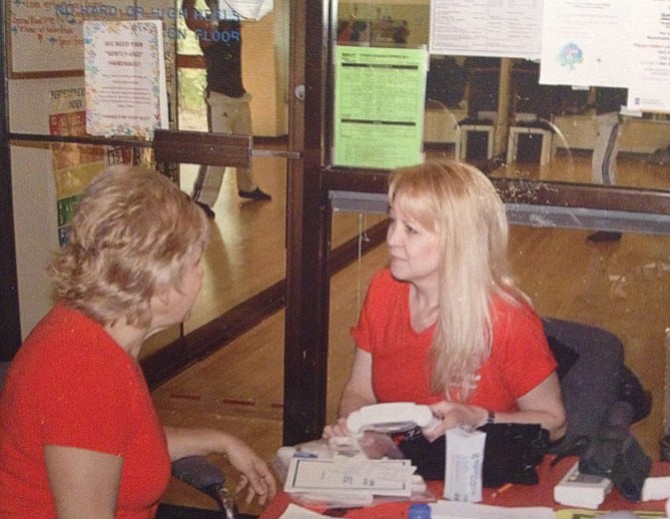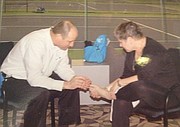 Lynnda Gendron of Burke has worked at the Burke Racquet & Swim Club for 27 of its 30 years of operation. Currently fitness director at the club, she's seen the club grow structurally along the way, adding spaces for a nursery and more cardiovascular machines, along with changing the way she and other instructors teach group fitness classes.
But for the little exercise "oasis" tucked behind a Giant grocery store and Kaiser Permanente facility off Burke Commons Road, Gendron believes the club has lasted three decades because of what it hasn't changed.
"We're more of a personal place to come into," she said. "We make a special effort to know everybody. And the people that work here are very professional; the ones heading the departments that know what they're doing."
In a market that's becoming saturated with larger facilities, Gendron said their approach is becoming more niche. "There are wonderful places around," she said. "But is that us? No. We try to do what we do our best job at, what's best for our population."
To celebrate its pearl anniversary, the club is hosting an open house, fitness fair and blood drive on March 14 from 8 a.m. until 2 p.m.
Drop-in classes spanning Ball Fusion, Zumba and Yoga run every half-hour beginning at 8 until 12:30. The blood drive, which honors Burke resident and cancer survivor Sadie Lauer, lasts from 8 a.m. to 12 p.m. and allows walk-ins.
Between 9 a.m. and 12 p.m. visitors will have the opportunity to interact with a wide range of health professionals, 13 in total, covering everything from vision and foot screenings to nutrition, skin care and massage.

The club's indoor rockwall and Xergym will be open from 11 a.m. until 2 p.m.
Burke Racquet & Swim Club is located at 6001 Burke Commons Road in Burke. For more information on classes and the schedule for the open house, call 703-250-1299.