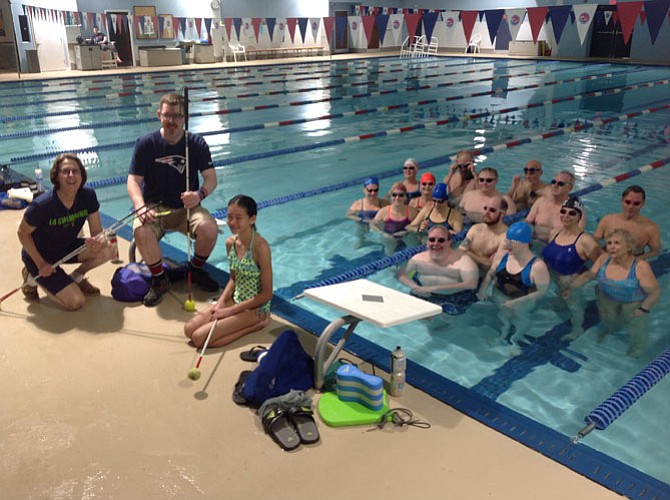 Burke — It can be hard enough just to swim in a straight line. Michelle Duquette does it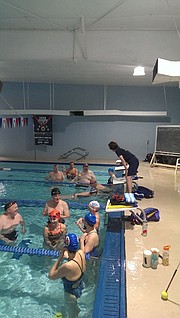 blind. On April 30, a group of L4 Swimming masters teammates joined her in the experience as part of the third annual "Swim Like Michelle" fundraiser. Proceeds go to the Foundation Fighting Blindness.
Duquette had sight until she was 13, when she began losing her vision. Less than 10 years later, she was completely blind. Now more than a decade after that, she continues to train in the pool at Burke Racquet & Swim Club, with her mother Bobbe tapping her softly with a tennis ball-capped cane to let her know she's come to the end of a length.
To experience something akin to blindness while swimming, Duquette's teammates put on blacked-out goggles and attempted to swim a relay race with two teams competing.
For more information, visit www.blindness.org.