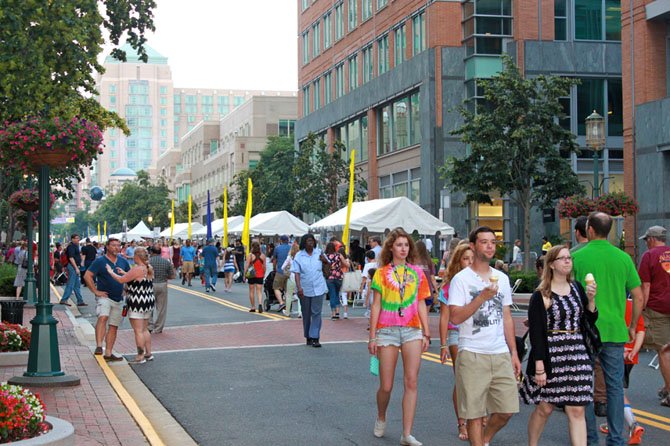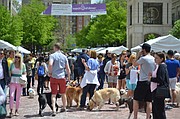 *Pet Fiesta, Saturday, May 2, 10 am - 4 pm, Pavilion and Streets. Super pet adoption, entertainment, exhibitors, pet rescue and nonprofit groups. Presented by GoodDogz.org. All on-leash pets welcome. Free admission, rain or shine. petfiesta.org.
*Mr. Knick Knack! Performances for Children. Mondays, May 4 through Oct. 19, 10:30 – 11:15 a.m., Pavilion. Free performances of heart-centered music for children.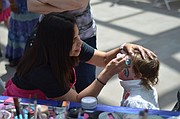 *Northern Virginia Fine Arts Festival – 24th Annual. Saturday, May 16, 10 a.m. - 6 p.m. and Sunday, May 17, 10 a.m. - 5 p.m. Plus: Festival Launch Party on Friday, May 15 - $75 per person. Presented by Greater Reston Arts Center. Sponsored by Volkswagen of America, Inc. View and purchase art from 200+ artists from across the nation. Enjoy two days of live performances, acclaimed children's activities, and more. $5 donation encouraged. 703-471-9242 restonarts.org.
*Reston Concerts on the Town – 25th Annual Series. Saturdays, May 30 through Sept. 6, 7:30 - 10 p.m., Pavilion. Live bands perform a variety of music genres from around the country. Free. Rain or shine. Alcohol permitted at restaurants only. Presented by Reston Town Center Association and Reston Town Center. restontowncenter.com/concerts.
*Love Your Body Yoga Festival, Sunday, June 14, 10 a.m. - 3 p.m., Pavilion and Market Street. Yoga studios and wellness centers of Northern Virginia will be offering classes, services, and information on ways to care for your body, along with live entertainment and activities for children. Donations to participate in classes benefit Cornerstones. Presented by Beloved Yoga. belovedyoga.com.
*Taste of Reston, Friday, June 19 and Saturday, June 20, Pavilion and Market Street
Greater Reston Chamber of Commerce presents Northern Virginia's largest outdoor food festival featuring samplings from the region's eateries, live music, beer and wine gardens, and much more. Free admission; tasting tickets purchased on site or in advance at restontaste.com. restonchamber.org 703-707-9045
*World Police & Fire Games Athletes Village. Friday, June 26 through Sunday, July 5.
Thousands of athletes from 70 countries will converge in Fairfax County for 10 days of competitions. Entertainment and activities will be hosted by Reston Town Center during the games. Fairfax2015.com
*ChalkFest at Reston Town Center, Friday, Sept. 11 and Saturday, Sept. 12.
Spectators and participants welcome! Rain or shine. Registration fee includes supplies. Information: publicartreston.org, info@publicartreston.org, or 703-467-9797.
*Oktoberfest Reston, Saturday, Oct. 10 and Sunday, Oct. 11. Featuring the best in autumn brews with delicious fare from area restaurants. Enjoy food, wine, beer, and live entertainment. Produced by Greater Reston Chamber of Commerce. oktoberfestreston.com.
*Washington West Film Festival, Wednesday, Oct. 21 through Monday, Oct. 26, Bow Tie Cinemas. A unique cinematic experience presenting fine independent films screened or premiered in three in-competition categories: dramatic features, documentary features, and short films. Schedules and tickets: wwfilmfest.com.

*Reston Town Center Ice Skating Pavilion Season, November until March. Public ice skating and skate rentals every day, including all holidays. Also available are skating lessons, birthday parties, private and corporate parties. More information, rates, and schedules: 703-709-6300 restontowncenter.com/skating.
*HOLIDAYS ARE HERE! at Reston Town Center -- Friday, Nov. 27 (day after Thanksgiving). Reston Holiday Parade, tree lighting, and much more. Rain or shine. Find more events and details at www.RestonTownCenter.com/events.