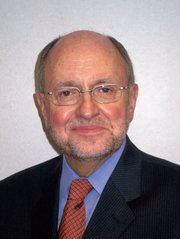 On Wednesday, March 25, the Alexandria Council of Human Service Organizations (ACHSO) released its recently completed report "Meeting Needs Today: A Needs Assessment of the Alexandria Human Services System" — an update of the last needs assessment in 2008. This is the second in a series of studies commissioned by ACHSO following last year's "Return on Investment: Alexandria Nonprofit Impact Report." Both studies can be downloaded at: www.achsova.org.
"Meeting Needs Today" provides a snapshot update of impressions regarding the state of Alexandria's human services system — services, service gaps and service improvements — since the last needs assessment in 2008. The research model included formal focus groups and a broadly disseminated survey to determine access to services and information, barriers to progress since the previous study and recommendations for future direction. The report provides important information to the public and policy makers about the challenges faced by children, youth and families in the city in hopes of strengthening support for a stronger and more robust human services support system in Alexandria.
The study outlines five major areas which repeatedly were noted by those interviewed and surveyed. These key issues are:
Development of more affordable housing.

Early intervention for physical and behavioral health and development issues for youth.

Bridging the information gap for immigrant non-English speakers, and more specifically, immigrants who also cannot read or write in their native language.

Bridging the eligibility gap between subsidy levels and income needed to afford the market cost of services.

Enhancing nonprofit advocacy — particularly at the local and state levels.
The report provides next step recommendations in hopes of inspiring community engagement and action to more effectively address the needs and issues noted in the report. ACHSO will continue efforts to raise awareness throughout the community and engage stakeholders in further discussions to this end.
ACHSO was launched in 2006 as a joint initiative of ACT for Alexandria and the City of Alexandria's Department of Community and Human Services to bring together city and nonprofit organization leaders to network, collaborate, share best practices, and leverage resources. Working together has proven valuable for creating an innovative and integrated approach to providing important human services to residents.
I hope you will read the report, share it with others, and let decision makers know the importance of providing necessary resources to assist those who are most vulnerable in our community. As W. H. Auden once remarked, "We are all here on earth to help others; what others are here for, I don't know." Your support of ACHSO's work and that of the city and nonprofit providers will make a difference.
John Porter is president/CEO of ACT for Alexandria and co-convener of the Alexandria Council of Human Service Organizations.