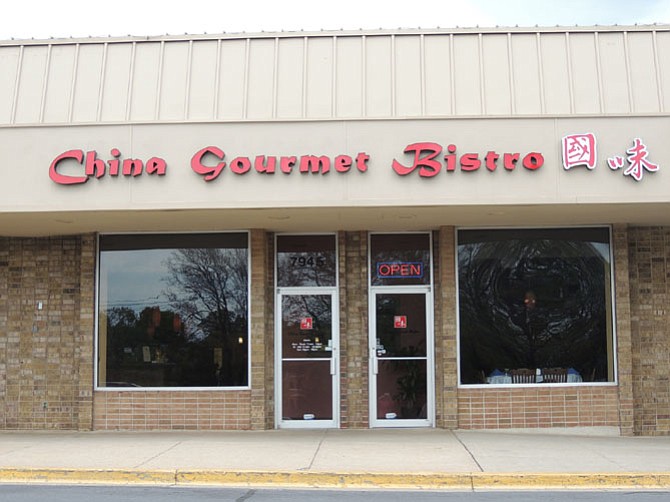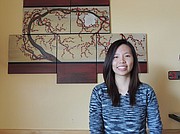 In the mood for traditional Chinese cuisine, Japanese noodles, Vietnamese dishes, sushi, red or green curry, Mongolian lamb or Asian vegetarian dishes? The newest restaurant in the Cabin John Shopping Center, the China Gourmet Bistro, was launched four months ago.
The bistro is located on the site of the Jade Billows Restaurant, a long- time Chinese restaurant in the Cabin John Shopping Center. It was sold several years ago when the name was changed to the Jade Garden. Ken and Evi He, who have owned the China Village Restaurant in Ellicott City for more than 10 years, purchased the restaurant and are pleased with the location. Their daughter, Vivian He, is managing their Potomac restaurant. The family owned restaurants in the Canton province of their native China.
"Many of the items on our menu are traditional Chinese dishes. We have three very skilled chefs and a sushi chef — and we also offer a wide variety of Asian Fusion menu items" said Vivian He. "Our biggest challenge has been letting residents know that we are a new and different restaurant than the other Chinese restaurants formerly in this space. We are trying hard to accommodate and take suggestions. If someone wants a special dish that we don't offer, we will certainly try to make it for them."
The restaurant has been renovated; it has been freshly painted and decorated in yellows and oranges. There is a full-service bar, complete with a wide-screen television; they may soon be offering Happy Hour. There is a full take-out menu for lunch and dinner and the restaurant offers free delivery within five miles. They can accommodate private parties because the restaurant has divided sections. They also have a catering menu.
"Chefs Specials are on the menu daily," said Vivian He. "We also feature Egg Foo Young, hand-shredded cabbage, King oyster mushrooms, three cup chicken, whole rockfish, and excellent Peking duck and Yuling duck. We had many of these items on our Chinese New Year Celebration menu. Many Asians who came in said this was the most authentic Chinese food in this area."
China Gourmet Bistro, 7945 Tuckerman Lane, Potomac (located in the Cabin John Shopping Center next to the Grilled Oyster) is open Monday – Thursday from 11 a.m.-10 p.m., Friday and Saturday from 11 a.m. – 10:30 p.m. and on Sunday from noon-10 p.m. The telephone number is 301-299-1699. For take-out, menu items can be ordered on-line at www.chinagourmetbistro.com.