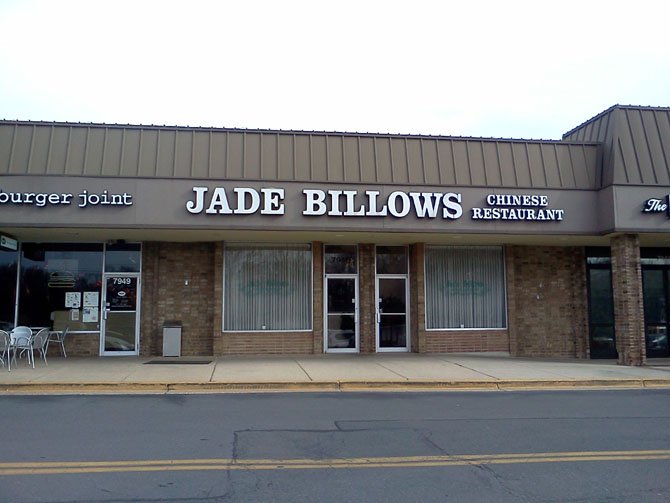 Potomac — "I was crying as I ate my last salt and pepper shrimp right before Jade Billows closed," lamented Potomac's Debbie Goldberg. Other residents say Jade Billows had the best Chinese food they ever ate — and they will sorely miss the shrimp fried rice, chicken chow mein, schezwan string beans, Mongolian beef, shrimp in lobster sauce — and a host of other Chinese specialties.
Residents of Potomac have enjoyed Jade Billows, located in the Cabin John Shopping Center for 20 years. Owned by Rickie Lee and Lily Wong, the restaurant was the place to go for authentic Chinese cuisine. Jade Billows was known and appreciated for the high quality and freshness of their meat, seafood and vegetable dishes — and the generous portions. The family also owns the Far East Restaurant in Rockville.
"We closed the restaurant for several reasons," said Wong. "Our lease needed to be renewed and the owners wanted to increase the rents. This coupled with rising food costs, increased operating expenses and the cut back in diners brought on by the recession made it difficult to continue. I've worked in the restaurant business for more than 30 years and I think I needed a break." Wong is not certain what lies ahead for them.
"We also experienced diners cutting back on their orders. People are not willing to pay for good quality Chinese food — they seem to think it should be less expensive than other restaurants, even though we provided food with high quality ingredients," said Wong. "Right now I'm enjoying not working 12 hour days."