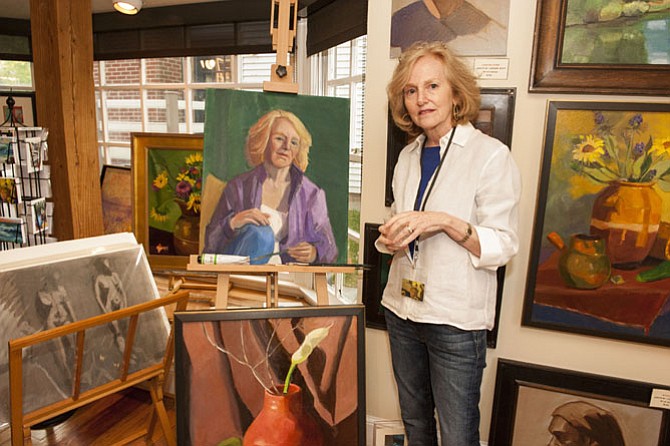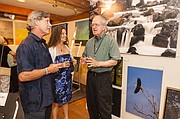 Ten Great Falls artists opened their new art studios, gallery and school on the Green at Great Falls Village Centre with a grand opening reception on May 8. The Artists' Atelier (French for Artists' Workshop) was created nearly a decade ago, and until last month occupied space on Walker Road near the intersection with Colvin Run Road.

The new studios are in the Great Falls Village Centre at 756 Walker Road, facing Route 193, and a short walk from The Old Brogue. The main gallery space is lit with large windows all around, including a number with a view of the Great Falls Green.
Artists who share the studios and gallery space include Jill Banks, Roberta Beasley, Jennifer Duncan, Elaine Elinsky, Cindy Grisdela, Carol Howard, Walt Lawrence, John Francis McCabe, Chris Rollins and Judith St. Ledger-Roty. All are painters, except Walt Lawrence, who is a landscape and wildlife photographer who specializes in scenes in and around the Great Falls area.
The move from Colvin Run to the area around the Village Green is actually a return to its origins; the first location was a small loft area in one of the buildings there. Its official hours are from noon to 4 p.m. on Wednesdays and Saturdays, and anytime an artist is in the studio working.
Patrick Korten