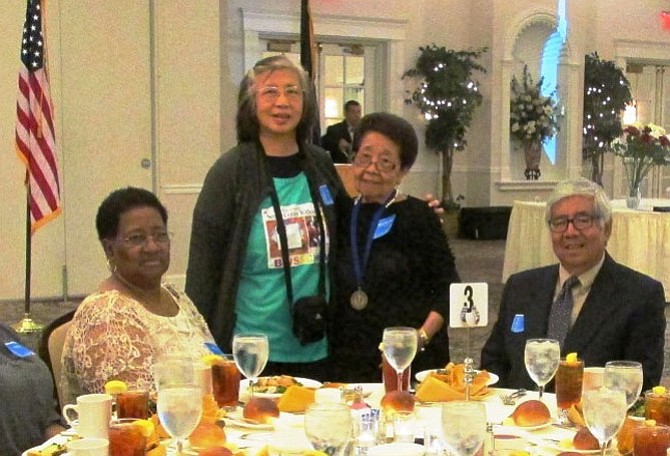 Burke resident Corazon Foley has taken her mission to establish a permanent activity center for seniors in Burke and West Springfield to the next level. An outspoken activist and founder of the Burke West Springfield Senior Center Without Walls, Foley announced her candidacy for Springfield District supervisor during the Fairfax County Senior Citizens Council Older Adult Volunteer Recognition ceremony held May 8 at The Waterford in Springfield.
Foley has said she will run as an Independent candidate with no fundraising.
Since a meeting with incumbent supervisor Pat Herrity (R-Springfield) last fall, Foley has been gathering signatures for a petition asking to modify the planned renovation for Pohick Library. Her goal is to include a dedicated space for senior citizens to hold dance classes and other activities offered by the Center Without Walls.
"If elected," Foley said in a statement, "she has pledged to slash the annual administrative budget of about half-a-million dollars for the Springfield supervisor so that the savings will be used to build the proposed adult fitness center annex."
"This pledge underscores her position as a fiscal conservative with a commitment to social justice," her statement continued.
Foley founded the seniors organization in 2007 after a 30-year career as an intelligence and economic analyst with the United States State Department.